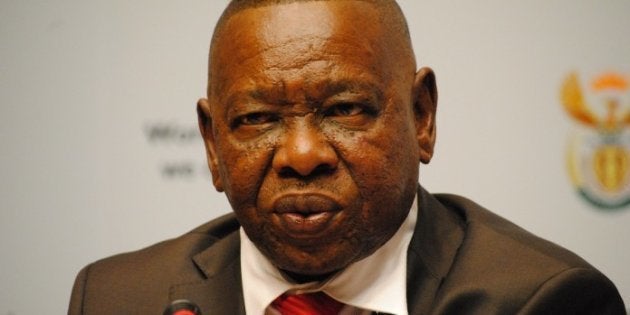 Minister of Transport Blade Nzimande on Friday called for investigations into three horror crashes that left at least 31 people dead between them.
"We will leave no stone unturned to establish the causes of these crashes, which claimed so many innocent lives," said Nzimande.
"The Road Traffic Management Corporation (RTMC) and the South African Police Service (SAPS) are conducting full mechanical investigations which involve determining the roadworthy status of the vehicles involved, to establish if it contributed in any way to these crashes.
Nzimande also has instructed all traffic law-enforcement officers to be on high alert on patrol routes known to be hazardous.
However, he reiterated that ultimately, road users needed to take responsibility for their behaviour.
He said that he had asked the Road Accident Fund and RTMC to assist the families of those killed with "support and comfort".
Late on Thursday night, a minibus travelling on the R33 near Greytown left the road and crashed down a steep embankment.
According to the KwaZulu-Natal Emergency Medical Services (EMS), 14 people were killed and four were left seriously injured.
However, the minister placed the death toll at 15, with three injured.
Meanwhile on Wednesday morning, 13 people, including three children, were killed in a bus crash on Satansnek, near Ngcobo in Eastern Cape.
Eastern Cape health spokesperson Sizwe Kupelo said at the time that the bus was carrying 60 people when it overturned at a mountain-pass bridge between Ngcobo and Elliot.
Four others were killed after a bus driver lost control of a Translux bus on the N6 between Port Elizabeth and Jamestown on Wednesday evening.
The bus overturned during a trip from East London to Johannesburg, Kupelo said at the time.