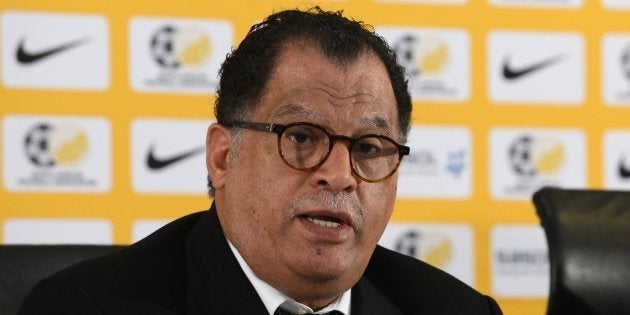 Former ANC MP and singer Jennifer Ferguson says she has "consistently" offered soccer boss Danny Jordaan the opportunity to engage with her outside of formal legal action, following her rape complaint against him.
This follows Jordaan's terse statement through his lawyers on Wednesday in which he said her claims were "unfounded" and her motives "deeply suspect".
The statement said they had reached out to the National Prosecuting Authority (NPA) to have the matter dealt with as soon as possible, but had since been unable to track down the docket.
"Despite numerous attempts to contact authorities, including two letters directed to the South African Police Service, we have been unable to determine any information about the whereabouts of the docket. The lack of information is damaging to our client," the letter read.
But Ferguson dismissed the statement and said Jordaan's lawyers were "suffering from serious amnesia".
She said in their initial statement, they said serious allegations such as hers needed to be tested in a court of law.
"Yet when I lay a charge, I am accused of having 'deeply suspect' motives," she told News24.
"I have consistently offered Mr Jordaan the opportunity to engage with me in a mediative process outside of formal legal action.
"My intent has been to settle this matter outside of the long and withdrawn processes of legal prosecution in which both parties will be left with injuries. Even as a victim of rape, I have not wished to dehumanise, neither seek monetary reward from Mr Jordaan."
Despite this, Jordaan had opted not to engage with her, she said.
Ferguson added that when she had initially decided to lay the complaint, it had not been an easy decision to make.
"I have decided to pursue this, not just for myself, but for every victim of abuse in this country. There are also other survivors of Mr Jordaan's sexual misconduct, who will be standing beside me."