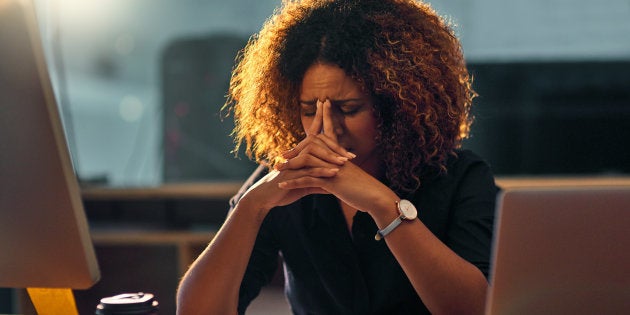 The past year has seen an increase in the number of stress-related insurance claims for incidents such as stroke and attempted suicide in Gauteng compared to 2016, statistics recently released by Liberty show. The number of suicide claims in particular was found to be higher than those of road accidents — which the insurance company noted as concerning.
"When stress turns into a chronic condition, chances of it easing are slim and we may begin to experience common negative mental and physical reactions such as burnout, depression, panic and even illness. Chronic stress and suicidal thinking are not uncommon," said Cassey Chambers, operations director at the South African Depression and Anxiety Group (Sadag).
In fact, professionals surveyed last year in Profmed's Stress Index claimed that stress had both an emotional and physical impact on them, with 10.9 percent of the respondents taking time off due to stress-related illness.
Here are more highlights from the claims statistics by Liberty and Momentum:
Momentum's figures show that 43 percent of critical illness claims were by clients under the age of 50, with the youngest claimant aged 21. This while 14 percent of the critical illness claims were from people aged between 30 and 39.
Cancer is the most prevalent cause of critical illness claims, with data from Liberty showing that 32 percent of all cancer claims came from women, particularly for breast cancer.
For men under the age of 30, vehicle accidents were the major cause of claims, according to Momentum.
Retrenchment claims have increased from 12 percent in 2016 to 17 percent in 2017, and they are the highest claim for men and women in their 20s and 30s. However, for women in this category, cancer claims now equal those made for retrenchment, with both accounting for 19 percent of claims.
70 percent of disability income payments were for individuals under the age of 50, with the highest percentage by age group for disability income coming from those between 40-49 years old, according to Momentum.
If you are under the age of 50, your cover should focus on critical illness and disability events.
Personal finance expert Maya Fisher-French observed that these statistics reveal that cancer, car accidents and retrenchments are major risks for younger people — more than the country has seen before, therefore highlighting the importance of comprehensive health, accident and disability cover for younger people.
She also stressed that South Africans need to take better care of their health, and better care on the roads.
"Take the time to do an annual preventative screening for breast or prostate cancer, monitor your blood pressure and cholesterol levels, and take a taxi if you've been drinking," she said.
Find ways to effectively manage stress, before things become critical, advised Profmed's CEO, Graham Anderson. Take time out for yourself to avoid burnout, exercise, get enough sleep and simplify your life where you can.