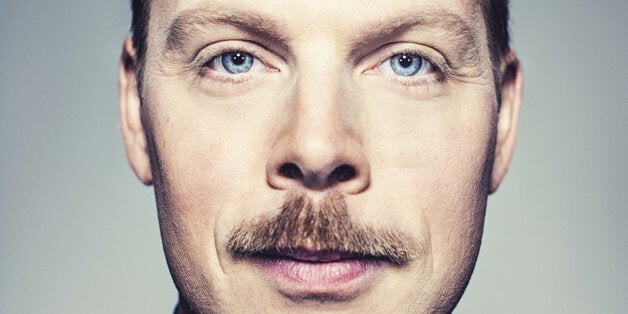 Movember is the largest global men's health charity, with campaigns in 21 countries. We ask men (Mo Bros) to grow a moustache for the 30 days of Movember - the month formerly known as November - raising awareness and funds for men's health. Globally, we have raised over £345million since 2003, and funded over 800 programmes to tackle the big issues surrounding prostate cancer, testicular cancer and men's mental health.
Each moustache has the power to start over a thousand conversations during the month (in the real world and through social media) and in 2013 alone we generated 1.7billion conversations about men's health.
We're often asked: "What is your vision for prostate cancer and testicular cancer?" And the answer is pretty simple. We want to accelerate a time and live in a world where no man dies from either prostate or testicular cancer, and because of the efforts of men and women around the world, we're making great progress toward that time.
In the UK we have just announced our third funded program area - a commitment to and £2.5million investment in men's mental health initiatives.
Mental health issues clearly affect both men and woman but when you look at it from a male perspective the statistics are actually quite frightening and sad. We commissioned a report in the UK, written by the Institute for Health and Wellbeing at Leeds Metropolitan University, which identifies a gender gap in how men and women cope with mental health problems and how they access mental health services.
Three out of four suicides in the UK are men. Every two hours somewhere across the UK a man will take his life. It is about time we started to address this.
It is a complex issue but we want to bring it out of the shadows, strip down the stigmas that surround this challenge and start to look at it from a gendered and male perspective.
At Movember, we believe that by applying a male lens on men's mental health issues, we will be better able to support men in seeking help and treatment earlier. Our commitment of £2.5million is just the beginning - we're working towards a world where there are more impactful interventions and men feel more empowered to take control of their mental wellbeing. Until that time the next generation of men are still at risk and we must start to address this, now.
Funding mental health programs is new to the UK campaign however it's not new to the Movember Foundation. We've been directly funding mental health programs since 2006 in Australia and many other countries around the world. We'll bring what we've learnt through that experience to our strategic funding model here in the UK.
All this is made possible because of our Mo Bros and Sistas, their growing efforts, the amount of money they have raised and the support they have given to Movember. Together we are truly changing the face of men's health.
Get involved at movember.com and grow and groom a moustache for the 30 days of Movember.
Related