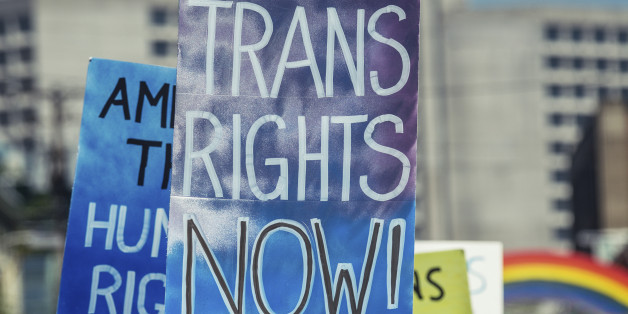 shaunl via Getty Images
A five-year plan to create equality for trans people in Britain has today been launched by the Stonewall Trans Advisory Group (STAG).
The plan, called 'A Vision for Change', aims to ensure all trans people in Britain can live full authentic lives at home, at work and in public, free from discrimination or abuse. The document's aims are wide-ranging, but can be split into three easy sections; to empower individuals, to transform institutions, and to change laws.
Some of the changes proposed in the new document include:
• Revision of the Gender Recognition Act, including to remove the process of providing medical evidence for legal gender recognition
• Reforming the Equality Act to include 'gender identity' as a protected characteristic, and removing the terms 'gender reassignment' and 'transsexual'
• Legal recognition of non-binary people, including an optional 'X' category on passports
• Raising awareness of transphobic hate crime, and calling for the police to ensure the public know how to report it
• Better representation of trans people, in both the media and gender equality campaigns; and for LGBT events to be fully trans inclusive.
With the Women and Equalities Select Commission Report into Transgender Equality, now over a year old it's great to see Stonewall leading in the work to allow trans people to get acceptance without exception. It is symbolic that it is trans people, on the Stonewall Trans Advisory Group, who have written this document. Stonewall are showing that they are backing trans people's needs, and are letting us lead.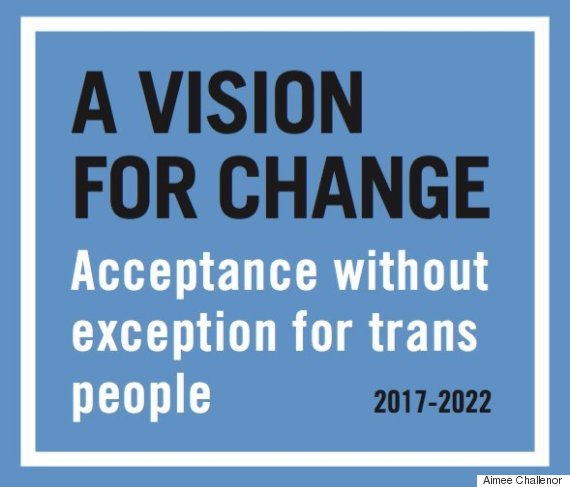 Rebecca Stinson, Head of Trans Inclusion, Stonewall said: 'It has been fantastic to work alongside Stonewall's Trans Advisory Group to create A Vision for Change, which marks a huge milestone for the equality of all trans people everywhere.
'Collaborating with trans people across Britain in consultation meetings was extremely important for drafting this document, as we want it to represent the views of our entire community.
'A Vision for Change will shape and lead Stonewall's ongoing work around trans equality, with the support of the Stonewall Trans Advisory Group, and I'm confident that it will help us work towards a world where all trans people can be accepted without exception.'
Personally, as a member of the Stonewall Trans Advisory Group, I've enjoyed working with a diverse group of trans people, to produce a succinct document, outlining the path to acceptance over the next five years. I'm now looking forward to going ahead and working on these campaigns. The issues facing us as trans people are many, which is why this document is important, as it outlines the main issues we face, and provides us with a route to tackle them. Whether it is healthcare, hate crime, employment, or gender recognition, the STAG, and Stonewall will be pushing for 'acceptance without exception'.