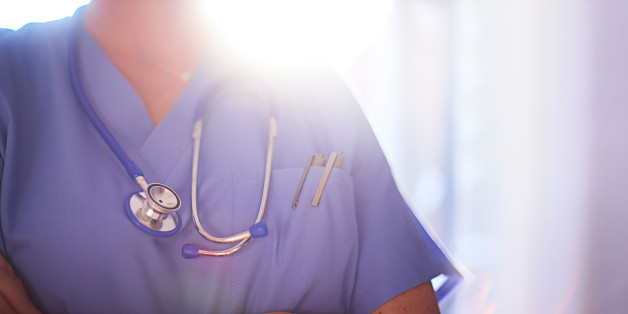 MartinPrescott via Getty Images
As a senior mental health nurse, I have recently made the difficult decision to leave my 17-year career due to stress and burnout caused by the constant cuts faced daily in NHS mental health services, and I'm not alone. Every day professionals are choosing to leave the NHS, or worse, are having to take long term sick leave due to their own mental health issues which have been caused by an extensive work overload, extreme stress and inevitable burn-out.
Of course, this isn't just in the field of mental health, long term sickness and absence rates across the NHS work force have risen drastically in the last few years, with depression and anxiety reportedly being one of the primary causes.
So with the government once again promising to improve mental health services and restore the "historic imbalance" by luring back 4000 psychiatrists and 30,000 mental health nurses, one needs to question the realistic possibility of this happening, and if those promising restoration have given serious consideration to what caused the continued mass exodus in the first place, and further contributed to our existing mental health crisis.
Since 2010 I have watched the slow decline of mental health services. As workloads mounted, and pay froze, morale crumbled along with essential resources and the ability to provide a mental health service which offered a consistent, 'best practice' standard of care and treatment to those who needed it most.
As conscientious staff forged ahead, working longer and harder to make up for the lack of resource, to clear the growing waiting lists of people desperate for support and treatment, it hasn't been service users alone who've paid the heavy price of cuts to funding.
Over the last six years, nurses and doctors alike have joined those same extensive waiting lists as they too have faced their own mental health issues caused by continued, unrealistic pressures, stress and poor management support.
With many staff members holding extensive case-loads of up to 60 service users all requiring weekly-to fortnightly contact, and all assessed to be of high risk, staff have been pushed to breaking point often leaving them paying the price with their own mental health and well-being.
Essential management processes such as clinical supervision once seen as an absolute priority to ensuring not only best practice care for service users, but also as necessity in the management of staff well-being, are being neglected as staff health and well-being is prioritised less and less. Without this essential reflective process, staff are left to muddle through alone leaving them isolated, disillusioned and vulnerable.
Is there any wonder then that the NMC (Nursing and Midwifery Council) recently disclosed between March 2016 and May 2017, 5047 nurses left the profession outside of the retirement age. The NMC have warned this is the first time in history where nurses leaving the profession are out numbering those joining.
The reality is service users aren't receiving 'best practice' care and treatment because the mental health clinicians trained to offer that treatment are struggling with their own mental health issues and therefore are unable to offer any quality care and intervention.
Recruitment of new staff into mental health services is very much needed, but reform mustn't end there. Mental health staff should be given the management support to practice what they preach, and prioritise their own mental health and well-being first. They should be fully supported and encouraged to put their own oxygen mask on as a matter of priority, because those suffering with their own mental health issues, even if they are trained professionals, are not able to offer any form of helpful therapeutic support while sitting on the same waiting lists, despite their well-meaning efforts.
As for me, I prioritised my health first and left my career before it took my health. I feel lucky I was in a position where I didn't have to leave it come to that, however, many of my colleagues have been less fortunate, and sadly these latest government promises are too little too late. I can't speak for the other 5,046 nurses who've left our profession this year, but sadly I won't be enticed back. The government will have to prove they truly understand the consequences of the last six years before I consider putting my health, my happiness and my family's happiness at risk again.