My early life didn't bode well for career success. I left home at 16 and had my first child at 19. By the age of 24, I had three children and lived on benefits in a council house. Then something amazing happened - I got a place as a mature student at Sheffield University. It changed the course of my life - I'm now Professor of Human Molecular Genetics at Imperial College London.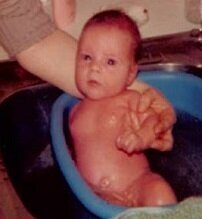 At a crucial point in my life, the tutors at Sheffield University looked beyond the stereotype and took a chance on me. I didn't have A-levels, but the university agreed to set a special entry exam for me. I had really enjoyed school, but life had got in the way of me carrying on with study. When I started to work towards the entrance exam, my much admired old biology teacher, Miss Lewis, helped and encouraged me and the secondary school near my house even let me attend a couple of practical classes.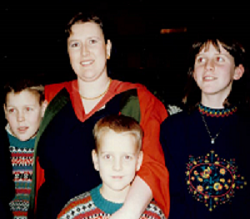 Returning to study wasn't easy - being at university was very different from being at home changing nappies and reading stories to my three babies. One of the scariest days of my life was the first day of my course. I was the first in my family to go to university and I felt as though I didn't really belong there. When I opened the door of the lecture theatre, I saw a sea of confident-looking, well-dressed young students and it was clear that their lives had been very different to mine. I was terrified! I was convinced that at any moment I'd be revealed as stupid. I was tempted to walk right out again. Luckily I stayed and soon found that I had definitely made the right choice. I loved my studies and have been lucky enough to be able to carry on to an academic career. I've had the privilege of researching things that really matter to me, including the causes of cot death, metabolic disease and autism.
One thing that makes me really sad is the thought that there are other teenage mums out there, being looked down on by society and struggling to bring up their children as best they can. Their own childhood experiences may not have offered much in terms of role-models and aspirations. They may not be lucky enough to have a supportive, functional partner. But given the opportunity they, like me, could have the chance to move away from all that. Investing in young mums (and dads too) by giving support, encouragement and free or affordable full-time childcare is vital, as is removing barriers to education. Who knows what those other young women - insultingly known as "pramfaces" - could turn out to be if they were helped and supported as I was.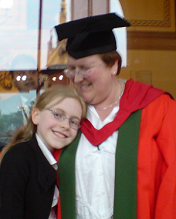 I'm telling my story because I want everyone to know that it is possible to succeed even if your early life didn't go in an orthodox way. In changing my life, I also changed the opportunities available to my children and grandchildren. I want our society to consider that inside those hard-pressed young mothers might be hidden artists, writers, scientists, political leaders and sportswomen, waiting to blossom. Let's stop stigmatising them and give them a real chance.....