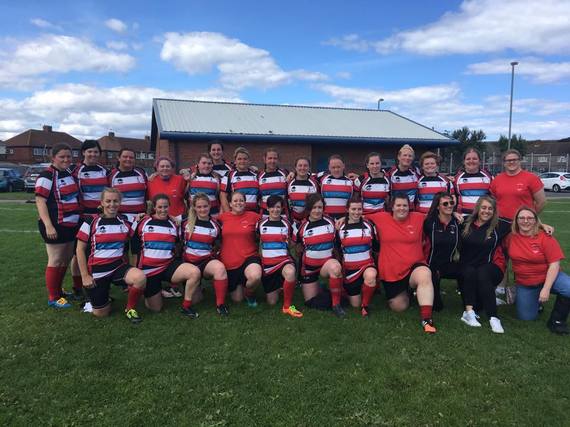 Image: author's own
A revolution is afoot. Across the UK, women gather together. Brisk Sunday mornings, cold midweek evenings, the weekly training schedule might be set for the present - but the groundwork is being laid for an exciting future. The future of female rugby.
More women than ever before are taking part in what's traditionally been a male-dominated sport. It's a terrifying idea to some, but for those of us who've dipped a painted toenail into the water and pulled out a bruised one instead, the benefits are surprisingly powerful. With the Women's Rugby World Cup currently taking place in Ireland, it's time we looked at the explosion in popularity this sport is having among women at grassroots level.
Rugby provides women with the chance to liberate their physicality in a way that commands intelligence, discipline and genuine teamwork. There's no corporate jargon or office one-upmanship here - you work together, or you fail as one. And failure is something many women are sick of having to consider. For most of us, life is ruled by work commitments, family commitments, internal pressure to perform in every role we have. Be the best mother, be the best worker, look Instagram-fabulous, get that promotion, wear the heels, show the world you've got your shit together, always. The beautiful thing about the seemingly brutal game of rugby, is that for women, it provides an escape from all of that. We all pull on the same boots and we all work together to achieve a common goal.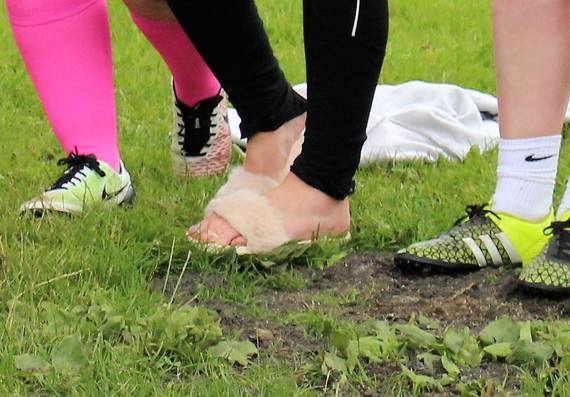 <
Image: author's own
That real-world pressure affects us all in different ways, myself included. I developed a quite serious anxiety problem towards the back end of last year, which at one point had me scared to leave the house. People terrified me, going to the shops was an absolute nightmare and I stopped driving anywhere apart from my local area, even though I'd never had a problem driving further afield before. Not many people knew I had this issue, and it began to affect a lot of my work life. Phone calls would send me into a complete panic and I'd dodge them constantly. I still do, to a certain extent. I hated what was happening to me and I knew I had to try something to stop it getting worse. So I thought of something that my brain told me I would never do in a million years...and after a wobble and a false start I decided to go for it.
I joined my local women's rugby team in May, after going along to one of their 'Inner Warrior' camps. These are taster sessions, organised by the RFU and clubs up and down the country, to try and encourage women to give the sport a go. I was dying inside as I walked onto that field for the first time, but after a while my brain stopped torturing me and my instincts began to take over. I was free of the anxiety for two whole hours. They were the best two hours I'd had all year.
As I kept going back each week and I began to learn new skills, I started to feel differently about what I could actually do. I could throw a ball. I could run and catch. Maybe I could make a phone call. Rugby is empowering - for me, for my teammates and for anyone who feels that they're trapped by life at times.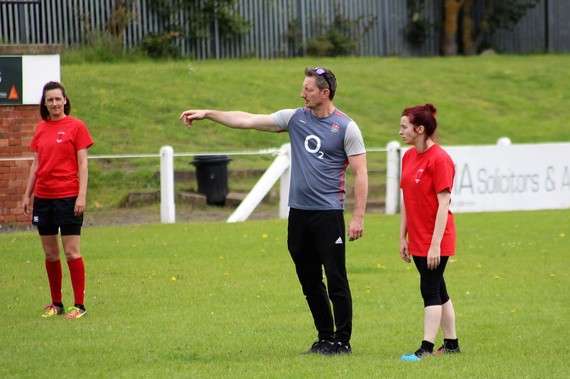 Image:author's own
Hartlepool Rovers Football Club is one of the oldest rugby clubs in the UK, but they're incredibly forward thinking and committed to the development of women's and girls' rugby. The ladies team have only been together since January, but in that time they've achieved an incredible amount - and for the first time ever in the club's history, they're able to enter a female team into the Women's NC North East league. This is something that the club are incredibly proud of, and rightly so.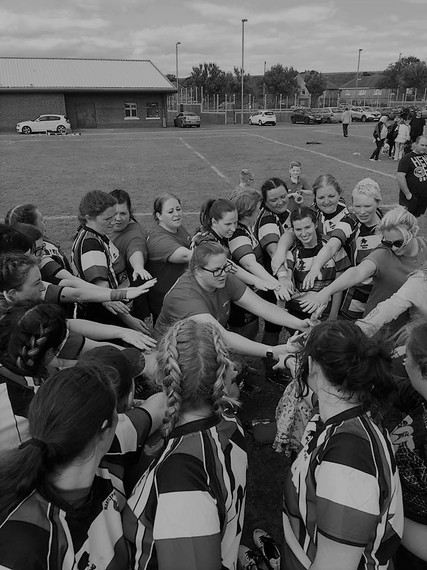 Image:author's own
"Rugby is not just a game, or a sport, it is a way of life. The friends you meet playing become your friends for life and your second family. The support you receive on and off the pitch is unlike anything I've experienced in everyday life." - Danielle Coulton (Captain, Rovers Ladies)
A true contact sport in every sense of the word, rugby literally binds people together. That's never been clearer than it is at this moment in the development of the female side of the sport. Women of all different backgrounds and abilities are able to meet on the fairest playing field there's ever been and learn, train and compete together. The divisions and drawbacks of the real world mean nothing to them anymore, and women who may never have met otherwise are learning new skills, growing in confidence and building friendships that run deeper than they could have ever imagined.
That's the true power of the women's rugby revolution.
Find your nearest Inner Warrior event through your own local rugby club here.