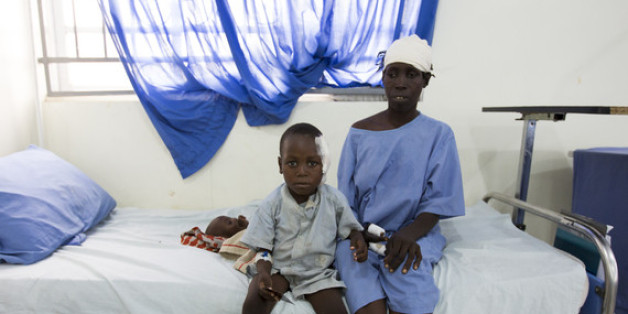 I've just returned from the heart of the Lake Chad crisis in Maiduguri, north-east Nigeria. This crisis is affecting a staggering 10.7million people across the region - spanning Nigeria, Niger, Cameroon and Chad. This 'silent' emergency is fuelled by conflict, exacerbating an existing food and health crisis, and the challenges of living in a changing climate. It is not an easy crisis to explain, which unfortunately makes it easy to ignore.
Tragically known by locals as 'the home of peace,' Maiduguri's two-million strong population have long been familiar with the extreme violence characterised by this eight year conflict. In the busy surgical ward run by the International Committee of the Red Cross (ICRC) at Maiduguri Hospital, I met women and children freshly wounded by bullets and shrapnel.
Abba hasn't slept much in the last four weeks after a bomb exploded in her home at night, killing her husband and four children. Traumatised and exhausted she's now left to care for her two remaining children alone; Ali, five, and Mustafa, six months. Her story is sadly just one of thousands of personal tragedies in this crisis. According to the World Health Organisation, two thirds of health facilities in the region have been damaged or destroyed by the conflict. Of those that remain many lack the basic medicines to be able to treat people. Most health workers have fled in fear for their lives. There would be no surgical team here at Maiduguri without support from the ICRC.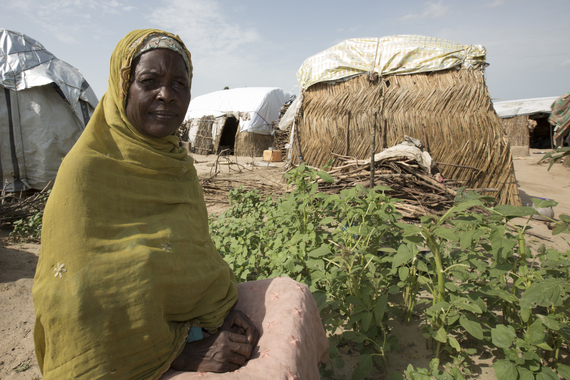 People also need treatment for malnutrition and water-related illnesses. Over seven million people don't know where their next meal will come from, and with so many people on the move and living in unsanitary conditions, infectious diseases spread easily. When people are weak and malnourished, diseases like cholera and malaria are even more likely to be fatal.
Conflict has decimated the agricultural sector. Farmers comprised 80 per cent of the rural community, but most have fled to cities, too afraid to return home. Shops and markets have closed, people are struggling to feed themselves, and communities teeter on the edge of famine. Cities like Maiduguri, which already lacked basic services, are completely overwhelmed.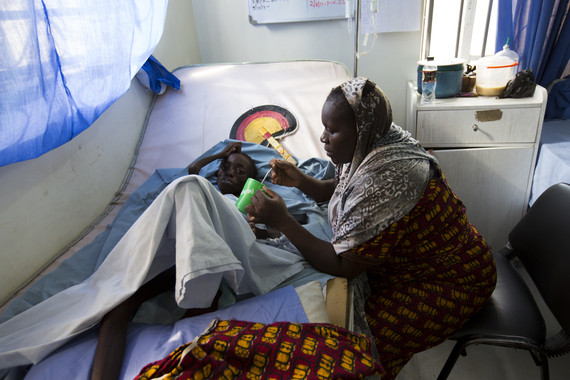 Over 515,000 children are suffering from acute malnutrition across the Lake Chad region. Eight-year-old Hadiza, a patient at Maiduguri Hospital, was suffering one of the most acute cases of malnutrition I have ever seen. After four weeks awaiting surgery to repair her perforated stomach lining, Hadiza still remains too weak for the operation. Her mother Hajara says life is hard for the family in their hometown of Baga, a former fishing town on the edge of Lake Chad that has collapsed due to regular attacks on fishermen and the physical shrinking of the lake.
The response from the international community means famine has so far been averted, but getting aid to people is not easy. Our emblem and principles of neutrality and impartiality are well understood and accepted here, meaning the Red Cross is one of the few humanitarian organisations able to access remote communities. Through our network of national societies - such as the Nigerian Red Cross - we are supporting people by providing food, water, shelter and safety.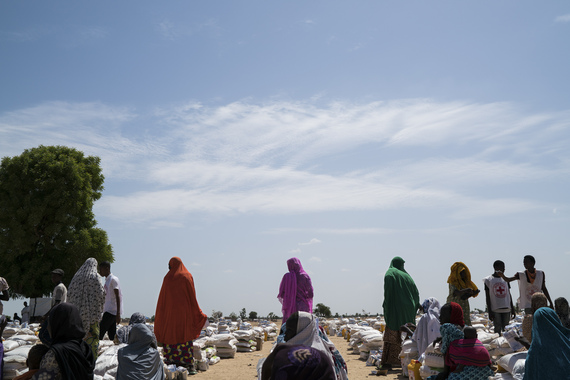 The severity and complexity of this crisis means that it shows little signs of abating. The protracted nature of this conflict sees communities continue to flee violence, with 2.3 million refugees who won't return home until they've received assurance that it's safe to do so. Aid organisations will need to adapt their approach to support different vulnerable communities, including 'new' and 'long-term' refugees, as well as those that choose to return home and rebuild their lives. Greater commitment and engagement is needed by governments and humanitarian organisations to help address the underlying existing grievances. This is not a crisis that can be solved by a military response alone.
As the International Development Secretary Priti Patel visited Maiduguri last week, the Lake Chad crisis comes into public consciousness for a brief time. But we must all work to ensure that the momentum of public awareness and support is maintained, to make sure that voices of people like Abba and Hadiza are heard in this silent emergency.
Donate to the British Red Cross Lake Chad Crisis Appeal