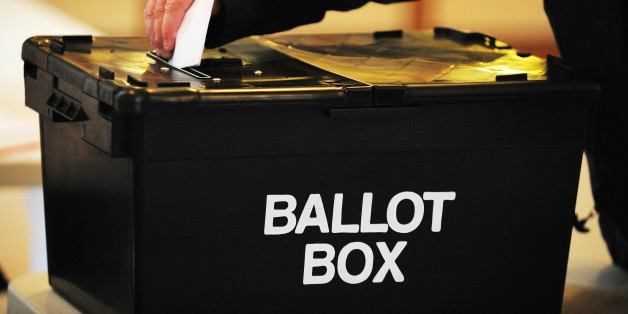 Rui Vieira/PA Wire
General election fever has taken over. As parties scramble to get Prospective Parliamentary Candidates in place, boost fundraising, and write manifestos, a hangover from the 2015 general election lingers - the ongoing electoral fraud investigations against a substantial number of Conservative MPs. Not only do these allegations have pointed implications for this election, but there are also wider lessons on campaign spending that still need to be learnt - but perhaps not in time.
Election fraud 2015: where are we now?
Just last month the Electoral Commission handed out the largest fine in its history - £70,000 - to the Conservatives for violating electoral law. This came after a 13-month long investigation into the party's campaign spending during by-elections in 2014 and the general election in 2015. The Labour party and the Liberal Democrats were also fined £20,000 each in 2016 for violating election expenses rules.
Far from this record fine marking the end of the saga, criminal charges are at this very moment being considered by the Crown Prosecution Service against at least 30 individuals in the Conservative party. Many of them are currently MPs, many of them will be candidates in this election, and many of them could be re-elected.
The CPS is investigating whether false spending returns were filed. Candidates and their agents, who are both responsible for jointly signing the declarations, could both be liable for a charge of fraud. Some Conservative party officials could also be liable, with the Commission having specifically referred the party's former registered treasurer, Simon Day, to the Metropolitan police for further investigation, for "knowingly or recklessly making a false declaration" on invoices and receipts.
With the Conservatives hanging on to an incredibly narrow working majority of just 12 MPs from 2015, it is easy to imagine the turmoil that would have been caused had a substantial number of their MPs been charged with criminal offenses. By-elections could easily have edged away their majority, and disrupted parliamentary proceedings at a particularly critical moment with Brexit negotiations having been set in motion.
So it's no wonder there's speculation that the Prime Minister was in part motivated to call this election in order to put to bed the rumblings around the investigation. The election would, in effect, wipe the slate clean for those MPs subject to allegations, at least in terms of dispelling allegations that they attained their seats illegitimately as the result of electoral fraud.
A spokesperson for the CPSconfirmed to the Independent this week that charges would have to be made before the general election on 8 June. However, due to election rules the CPS may be unable to make a public announcement about any formal charges. The public may therefore end up being none the wiser if their prospective MP has been charged.
National election, local confusion
The flouting of electoral law in 2015 raises the worrisome prospect of a repeat this election cycle. Given that the maximum fine to date of £70,000 pales in comparison to the millions spent by the larger parties on campaigning, this may be considered a price worth paying by parties looking to gain an edge in the election.
For one, rules governing party spending on election campaigns are divided into three categories, depending on the length of the campaign. Different regulations apply to different time periods, and a snap election will almost certainly cause confusion as to which spending regulations apply when.
This could prove to be particularly confusing for election agents and candidates alike, who are unlikely to be prepared for the election announcement that surprised the nation. Assuming no ill-intent on their part, the basic bureaucracy may simply not be in place to effectively scrutinise campaign spending. For those wanting to stick to the rules, mistakes could prove all too easy to make, but for those wishing to flout the rules it could prove all too easy to cover up misspending.
Additionally, with local election campaigns already in full swing ahead of the 4 May ballot, a few major challenges are raised. To avoid starting a campaign from scratch local parties may decide to utilise the structures set up around council elections in a bid to get out of the starting blocks quicker. But with differing campaign spending rules in place, this kind of set-up could give rise to fraudulent activity - accidentally or purposefully.
One of the key issues that was brought up by the 2015 election expenses debacle was the purposeful blurring of the distinction between a party's spending on their national campaign versus spending on local campaigns; the Conservatives were fined for deliberately misrepresenting local spending as national spending in an attempt to not violate election expenses caps. A huge amount is at stake in this election and the temptation for fudging spending figures may be even greater than it was in 2015. Even with clear guidance from the Electoral Commission, big money may find its way into UK elections once more.