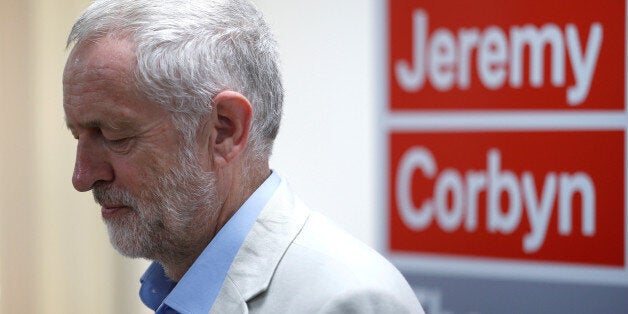 At the start of last year's leadership election, before Jeremy Corbyn had announced his candidacy, I ran a survey via the Local Government Association Labour Group asking Councillors for feedback on the General Election campaign and lessons we could learn for the future.
The majority of Councillors responded saying they did not believe Labour could win a General Election in 2020. This view was also widely held by Labour Party many members. As the Leadership debate progressed, there was a danger of this view becoming a self-fulfilling prophecy. Without the belief in our ability to win General elections, there was the risk we would stop behaving like a serious party of government.
Discussions within the Labour Party rapidly turned to debates about whether winning elections is actually important. Things became increasingly polarised, ideological purity became increasingly important. People questioned whether we even wanted to be attractive to Tory voters.
A year later, we are set to spend another summer talking to ourselves and the debate doesn't seem to have moved on. In the 2015 General Election Labour lost over a million voters directly to the Conservatives. There is no route to Downing Street that does not include winning over (and indeed winning back) voters from the Conservatives.
The thing I am finding most frustrating is that discussions about the future of the Labour Party seem to be incredibly Westminster-centric. The Labour Party is about much more than what goes on in parliament. Labour runs over 150 councils in cities and towns across the country. Everyday our Labour councils demonstrate the difference voting Labour makes.
Despite massive Tory cuts to our budgets, Labour Councils are delivering for our communities, finding creative solutions to the different challenges we face. Our Council Leaders and Mayors are arguable more influential than our MPs. Our Councillors in opposition are flying the flag for Labour values in areas where we may never elect a Labour MP.
Whoever is elected leader, the current tensions in the PLP will be hard to reconcile. This has led to speculation and rumours about Labour splitting. Splitting would be a short-term, Westminster-centric solution to the problems we face. The Conservatives are delighted by the prospect, particularly as a split in local government could hand control of numerous Councils over to them.
Splitting will not solve Labours many problems, which have been decades in the making and could take decades to address.
In the midst of our chaos, Theresa May will continue to try to directly appeal to our voters. Along with others, I argued for policies like workers on boards to be included in our 2015 manifesto. Expect to see more of our populist policies adopted by May's Conservatives.
Labour faces an existential crisis. Now is not the time to repeat the mistakes of the past on steroids. Instead of just retreating to our comfort zones and talking to ourselves, Labour must demonstrate we are a serious, credible political party worthy of public support.
Outside Westminster, Labour in local government does this every day. Our 7,000 Labour Councillors hold views across the political spectrum within the board church of Labour values. We understand the importance of compromise and have become adept at delivering for our different communities when resources are scare. As Labour seeks to win back public trust, the common sense voices of local government need to be heard more than ever.
It is also worth remembering that Councillors are now the biggest single funders of the Labour Party. Our contributions to campaigning are enormous. If anyone owns the Labour brand, it is us in local government.
Alice Perry is a Labour councillor and NEC representative for local government