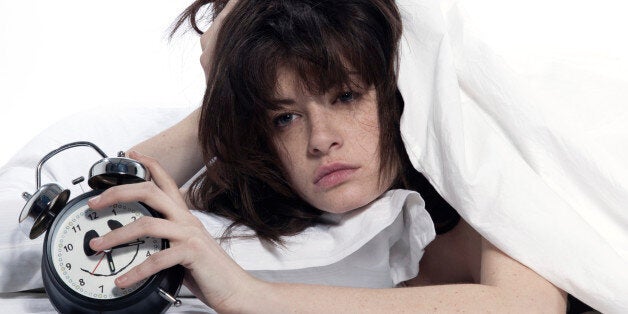 You may have noticed that as you get older a big night out can take a little longer to get over. Gone are the days where you can party all night and then roll in to work on two hours (or no hours) sleep the next day looking as fresh as a daisy. And I'm not just talking hangovers, I'm talking skin, where you feel like you may have aged about five years in one night! Here are my top tips
Hydrate - Ok we all know alcohol is dehydrating and when our body is dehydrated, it can show in our skin. Now ideally you want to be drinking water during the night in between drinks but I appreciate this isn't always ideal, so the best thing to do is to be sure you're as hydrated as possible before going out, if you don't drink your 8 glasses a day now is the time to do it, for at least 3 days before the big night out if you can, not only will your skin thank you but your head most probably will too. Don't forget to leave some water out next to the bed for when you get home.
Prepare - Obviously you want glowing skin before going out as well as the next day, my absoloute favourite way to get an instant glow is with acid exfoliators, they're so much better than a scrub and leave your skin glowing and healthy. Glycolic Acid is a fantastic way to get an instant glow, if you have dryer skin then opt for Lactic Acid.
Don't forget your feet - If you suffer with hard skin, wearing heels is going to be even more painful. If it's not too excessive then be sure to give yourself a pedicure the week before going out, if the skin on your feet is quite thick then it's usually best to get seen professionally.
Cleanse and Moisturise - Ok no mater how many cocktails you've had you really need to make the effort to take your face off when you get home, use an oil based cleanser that can also remove eye makeup and remove with a flannel (don't scrub), cleanse twice, slap on a bit of moisturiser and you're done, this will reduce the risk of puffy eyes and dull skin the next morning.
Still got puffy eyes? - Before going out place 2 spoons in the fridge (not freezer), the next morning hold the back of the spoon over the eyes for at least 30 seconds for an instant pick me up which can reduce swelling. For extra help, use an orange based concealer under your foundation.
Illuminate - Look for primers and foundations designed to illuminate your skin, they really do make a difference.
Highlight - Highlighters are amazing to fake a glow but be careful where you apply, if you apply highlighter to any fine lines and wrinkles you're drawing attention to these areas so stick with the cheekbones and avoid going too close to the eyes.
Liquid Blusher - A liquid blusher can give a much softer, more natural finish which is perfect when you're trying to achieve a natural glow.
Treat your skin - The day after your skin is going to need some TLC, if you can give yourself a nice facial massage with an oil or moisturiser and then follow with a hydrating face masque.
Angry breakouts? - To fade a nasty breakout a little quicker use a little salicylic acid on the area, it's anti-inflammatory and will calm things down a lot quicker. Need to conceal a red spot? Use a green based concealer.
And don't forget the glitter, whether you're celebrating Christmas or seeing in the New Year, life is always a little happier with a sprinkle of glitter!