Over the years I've had to interview celebrities for work and there's no denying those with kids know some great places for a family getaway (not all uber expensive) and useful travel accessories too...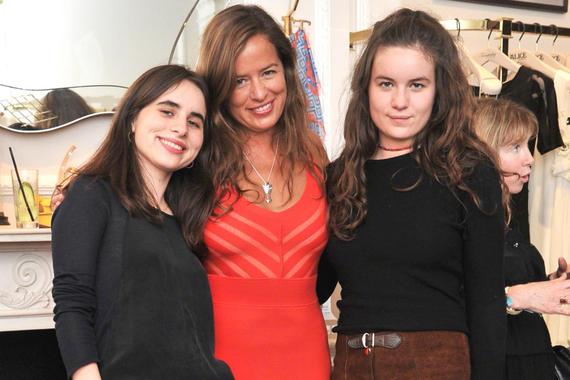 Jade Jagger - mum to Assisi, Amba and Ray
What was your first memorable holiday as a child?Montauk at the end of Long Island. It's where I spent time with Andy Warhol on his incredible estate (a mansion and four clapboard houses which recently sold for a cool $50 million), right on the edge of a cliff. I was about five when I first went, and spent several winters there on holiday. It was wild and windswept and made a big impression on me.
Where do travel with your kids? We go to Ibiza, where I have a home, and nearby Formentera, which has fabulous beaches. Vicente Ganesha is a great vintage store in Ibiza Town, it's packed with everything from Spanish skirts to Indian kaftans and sandals - you can pick up styilsh bits for the beach. Sunset Ashram, for drinks and dinner, is pretty special. And Gare du Nord is a B&B in St Joan de Labrija which is beautiful but very reasonable (rooms from €70) and the whole family is welcome.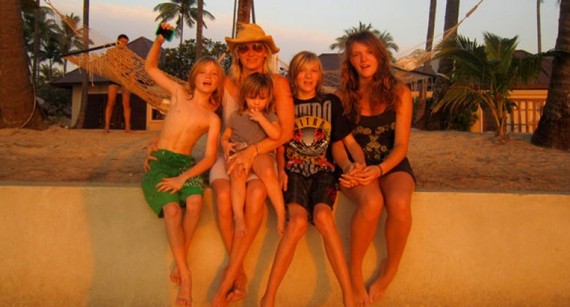 Jo Whiley - mum to India, Jude, Cassius and Coco
What's your family travel essential? A headphone splitter, a tiny, genius device that allows you to watch movies and TV with others. When you travel with four kids like I do, this is a lifesaver as it means they can watch Family Guy and Wreck-it Ralph to their heart's content without squabbling. It also means no journey is too long and airport delays are easier to handle.
Where would you recommend in the UK for families? We've always enjoyed going to CenterParcs. It's such a fun, active place and a big part of its appeal is the fact that there are no cars so the kids are free to cycle around in safety. However the main attraction are the rapids. We've spent many hours over the years throwing ourselves down the rapids under the stars and getting lost on our bikes on the way home. I have some truly happy memories of all our kids at different ages at CenterParcs, it's the one place they are always begging us to take them back to.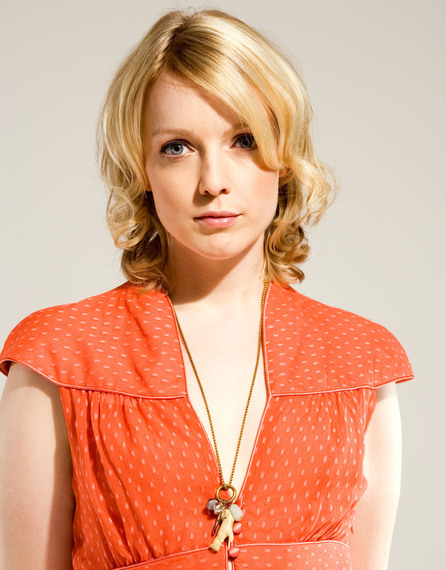 Lauren Laverne - mum to Fergus and Mack
Most memorable childhood holiday? My parents chose some unusual places to holiday. On one memorable trip we ended up stranded on a ski lift that was struck by lightening in an obscure part of Germany. We were stuck up there for about an hour and had to be brought down the slopes by mountain rescue. But most holidays were spent in a caravan in various parts of the Lake District, particularly Park Foot at Ullswater. If you grew up in the northeast that's where you tended to holiday as it's a hop across the Pennines. I spent weekends, summers, so much of my early life there and I loved it.
Where do you travel with your kids? We've been to Mijas in Spain, which is great as it's a short flight and the Spanish are so good with kids. I'm learning that the tried and tested family spots tend to be popular for a reason. Since I've got older I've started to rediscover the Lake District again with my family. It's the most ridiculously, ostentatiously beautiful little nook of the country and I love the walks, the pubs, the endless space for the kids to run around. We've also spent quite a bit of time in the New Forest recently, around Brockenhurst, which is really gorgeous. The whole area is kind of like a tasting menu for the best bits of the UK; heathlands, nature, woodland, chocolate box villages and gorgeous coastline.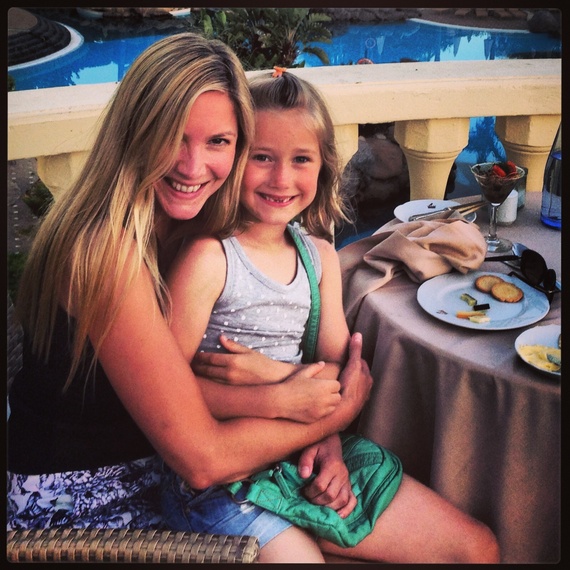 Lisa Faulkner - mum to Billie
What items do you never travel without on a family holiday? I never travel without Piriton allergy tablets (great for Hay Fever), insect repellent, eczema cream for my daughter and earl grey tea bags. I can't survive without my daily cup of tea!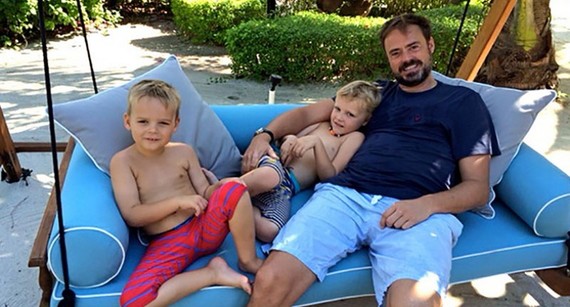 Jamie Theakston - dad to Sidney and Kit
Where did you holiday as a child? I remember long warm evenings on Burgh Island just off Bigbury on Sea in South Devon. I seem to remember there were only two buildings on the island - the Art Deco hotel and The Pilchard Inn, an ancient pub where I would sip Pepsi and hang off very word of the local fishermen's tales of adventures at sea. At high tide, the only way to get to the island was by sea tractor, an extraordinary machine, built specifically to transport holidaymakers above 15ft of water. I spent days catching spider crabs and jumping in and out of old lobster pots in nylon swimming trunks.
What's the best holiday you've had with your family? We shall be returning to the Greek island Zakynthos this summer. Last summer we rented a villa in the north of the island and the kids loved it. All the major development is in the south, in fact, I'd avoid that area of the island entirely. The north is relatively untouched. In the tiny town of Volimes, you're guaranteed to see a line of old men sat by the side of the road, next to Caretta rugs, Greek-style. It's the most southerly of the Ionian islands and makes an ideal family getaway as it's only three hours direct from London and you're guaranteed sun from May until September. Loads of kids, great boats, tasty food, just don't attempt the local wine!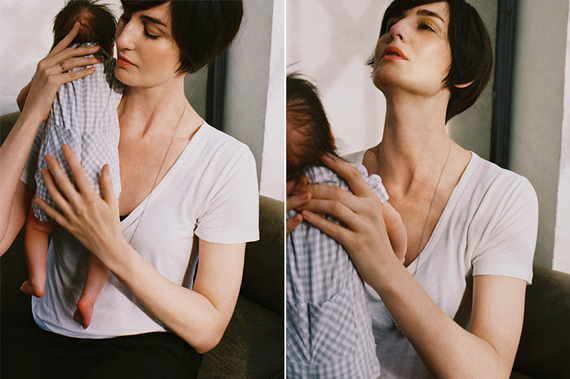 Erin O'Connor - mum to Albert
What's your favourite hotel? I really like Le Touessrok Resort in Mauritius. I'm a home bird and I like familiarity, I've stayed there a few times now and you can hop around and not get bored. And the white sand beaches are stunning.
And your favourite shoot destination? Going to Giraffe Manor in Nairobi on a safari shoot with Vogue. It was incredible, I'd never seen animals bigger than me before, there were giraffes sprinting across the lawn which looked like they were in slow motion because they were so tall. I'll have to take Albert one day! Another memorable shoot was getting my bottom stuck to the top of an iceberg on a glacier in Greenland!