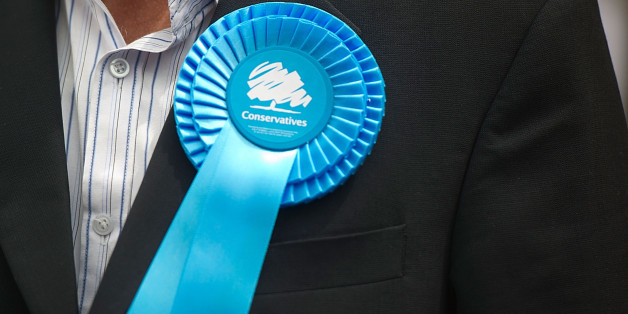 Bethany Clarke via Getty Images
Even when I was a young lad I could never quite understand why so many in our British-Pakistani community would go out, time after time, and give their vote to the Labour party.
After settling in Bradford my father quickly secured a job in one of the nearby wool mills working six days a week. On the seventh he'd going out with me selling perfume door-to-door.
He later went on to set-up his own fabric company, while I ended up cutting my teeth in the restaurant trade.
I know of numerous families both in my own region of Yorkshire and the Humber, and across the Pennines in Lancashire who share a similar story.
They too travelled from Pakistan in the 60s and 70s with little, but worked hard, persevered and built up businesses, bringing strength and security to both their families, and the local economy.
But when it comes to politics, too many end up giving their vote to the business-hating Labour Party - boosting taxes, regulation, and often levels of unemployment in the process.
It's high time that this changed, and it's at this election that our British-Pakistani community need to realise that the Conservative Party is our natural home.
The £45bn black hole in Corbyn's financial plans will inevitably detonate yet another Labour party tax and debt bombshell, crippling hardworking business owners across the country.
Those I know employ huge numbers of people right across the North of England. These nonsensical plans won't just leave a hefty bill for current families, but our children and grandchildren will be left to pick up the tab for years to come.
In addition, with 10 months passing since the UK's vote to leave the European Union, we're none the wiser on Corbyn's plans for Brexit.
Nothing on rekindling our once close relationship with the Commonwealth. Nothing on global trade relationships to boost jobs and prosperity for our families. Nothing on immigration, which is so heavily skewed in favour of EU countries, as opposed to the rest of the World.
What we do know is that if Corbyn ends up in Government, he'll be propped up in a coalition of chaos by the Scottish National Party, the Liberal Democrats, and the Greens, making a second referendum almost inevitable.
Just ask yourselves this - with Article 50 triggered, and with the strong and stable leadership displayed by Theresa May in the informal negotiations so far, should you really risk the chaos and instability that would inevitable descend if you cast your vote for Corbyn this time round?
Those who made the same journey as me are proud to call themselves British, and we're proud to call Britain our home. We love this country, that welcomed us so warmly with open arms.
We work, socialise, and would do anything we could to protect our fellow citizens. But it's this issue where Jeremy Corbyn's falls at the first hurdle time and time again - national security and protection for our fellow citizens.
One of the main duties of our Prime Minister is to keep us safe, and let's make no mistake, Jeremy Corbyn would be a risk to our national security.
He said he'd be reluctant to authorise a drone strike on the heinous leader of the Islamic State terror group, has fallen out with his own party on the issue of nuclear weapons, and queried our NATO deployment. Would anyone seriously trust this man to keep our country safe?
After Labour's great recession our country was on the brink. Today, employment is up, the deficit is down, and income tax has been cut for tens of millions of people. After a bruising referendum campaign, Theresa May is bringing our country together, leading the way to build a better, Global Britain.
Greater support for businesses, strong and stable leadership, and a fairer society that works for everyone. At this election it's high time our community shook off the Labour voting shackles that so many families have worn for years and backed Theresa May's Conservative party, our natural home.