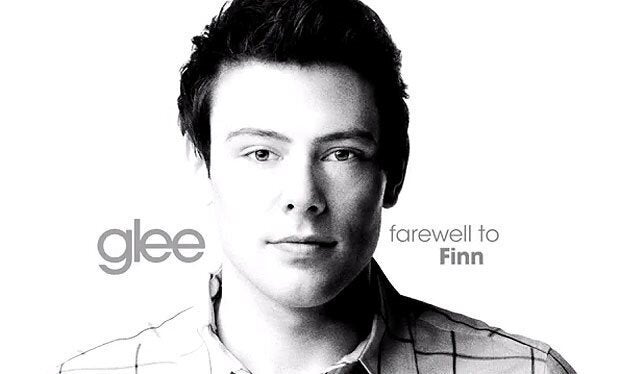 "I've never seen a crew that can't continue shooting because they've left the room sobbing."Ryan Murphy, Executive Producer
13 July 2013 was a sad day for most Gleeks as Cory Monteith was found dead in his hotel room after an accidental lethal cocktail of heroin and alcohol. Another young life gone too soon. Cory Monteith portrayed one of TV's favourite quarterbacks - awkward, funny and endearing Finn Hudson.
Glee is the story of a group of misfits dealing with personal issues and the perils of high school through song, as part of McKinley High School's New Directions. They are led by their ever optimistic Spanish teacher Mr Will Schuester (Matthew Morrison) who wants to restore the school's glee club to its former glory, despite Sue Sylvester's best efforts to sabotage.
In its 5th season, in an episode simply titled "The Quarterback", a touching tribute to Finn/Cory was aired recently. The line between truth and fiction was blurred as the characters grieved and memorialised him in song such as Rent's Season of Love, James Taylor's Fire and Rain, The Pretenders' I'll Stand By You, The Band Perry's If I Die Young and more. The episode itself was originally filmed a few weeks after the real-life death of Monteith and the grief is palpable and it's no wonder most scenes were done in just one take.
The episode takes place 3 weeks after Finn Hudson's funeral and we are pretty much told from the beginning that his cause of death doesn't matter but rather the life he lived. This felt a little like a cop out to me but the episode doesn't suffer for it and thankfully there's no grandstanding or preachiness that could have arisen. The opening song by the Glee cast members, old and new, took on a new meaning as they croon, "Five hundred twenty-five thousand six hundred minutes. How do you measure the life of a woman or man? Measure your life in seasons of love."
The Hummel-Hudson family (Romy Rosemont, Mike O'Malley, Chris Colfer) packing away his belongings reminded me of why O'Malley was Emmy nominated for this role and how great Rosemont is. This scene touched me like no other as it explored the added grief that inevitably comes when a parent outlives their child. "You have to keep on being a parent, even if you don't have a child anymore."
As we all know very well, either through popular culture or personal experience, there are 5 stages of grief. Glee runs the gamut of emotions and each member is at a different stage. Kurt (Chris Colfer) seems to be at acceptance and remains quite stoic throughout, Santana (Naya Rivera) is angry and has some of the best scenes and Puck (Mark Salling) is between anger and bargaining, whilst Tina (Jenna Ushkowitz) worries about how she looks. Rachel Berry (Lea Michele, Cory's real life love) turns up in the final act to deliver a sucker punch to our guts as she warbles tearfully through Bob Dylan's Make You Feel My Love. Ironically, Mr Shue's in denial despite being the orchestrator of the reunion to pay tribute to Finn. The episode ends with a tearful Mr Shue in the arms of Emma (Jayma Mays), which fades to black and the words "Cory Monteith 1982-2013." He was only 31.
I'm a little embarrassed that I cried so much (I rarely cry) for someone I don't know, but it's a testament to the writers, cast and crew that they produced such an emotive episode. How do you cheer yourself up after something like that? That part, I'm afraid, is up to you. I had a great conversation with bestie Melissa and then an episode of The Big Bang Theory. "The Quarterback" airs in the UK on Sky 1 on the 18th October, 8pm.
What did you think about it? Were they right to withhold Finn's cause of death? Should they have waited for Dianna Agron (Quinn Fabray), who was conspicuously absent? Was it amazing or was it as Interim Principal Sue Sylvester (Jane Lynch) said, "A self-serving spectacle of our own sadness."? Your turn on the soapbox in 3, 2, 1.
Related