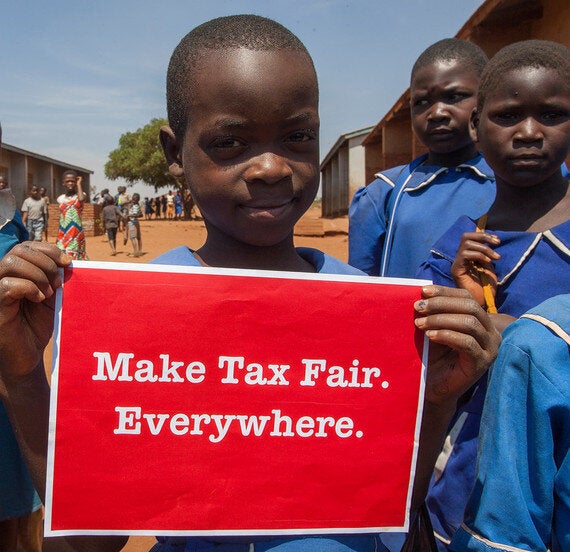 Children campaign for tax justice in Malawi
"I am angry, really really angry that there are big companies coming to Malawi and not paying tax here. I don't know how they sleep at night. I don't know their conscience."
Those are the words of Bubbily Silingwe, 22, a student of Nutrition & Livelihoods Security in Lilongwe, Malawi. She is furious that big UK companies are able to work in her country, yet could be paying barely any tax because of a 60 year old tax treaty.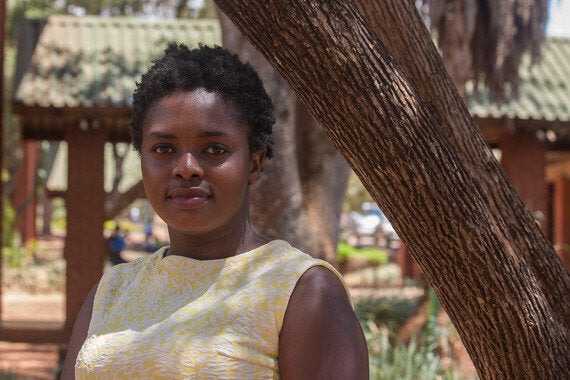 Bubbily Silingwe wants companies to pay their fair share of tax
Malawi is the poorest country in the world with a GDP per person of just $255 per year. That is less than a dollar a day. Millions of people are living in desperate poverty. One in twenty children die before the age of 5. Schools and hospitals don't have the money to pay staff, buy medicine or books, or even fix the roof. Women and girls living in poverty are paying the heaviest price as they struggle to access schools and hospitals.
Malawi is in the grip of a healthcare crisis. There are only around 300 doctors in the entire country (the UK has 273,000). And as one local nurse told ActionAid:
"We can't do without tax. The situation is unimaginable; I don't know what to say. The hospitals are suffering. We need companies to pay taxes."
The Malawi Government desperately needs money to tackle poverty. Yet a 1955 tax treaty with the UK is tying their hands and making it nearly impossible to collect tax from UK companies operating there. The tax treaty is so old that it was signed by the British Governor on behalf of the British colonies of Southern Rhodesia, Northern Rhodesia and Nyasaland.
UK companies are big investors in Malawi - US$157 million in 2010, yet this treaty makes it possible for them to pay little or no corporate tax in Malawi.
The treaty is so out of date that not only does it not deal with the taxing of digital goods, it does not even cover the taxing of TV related products!
More importantly it stops Malawi collecting so-called 'withholding taxes'. This means big British companies could dodge tax by diverting money out of Malawi through clever tax tricks like inflated managements fees, dividends and royalties without Malawi being able to tax the money as it leaves the country.