I recently had the chance to sit down with Tim Wileman from TT Games to talk all things LEGO The Hobbit.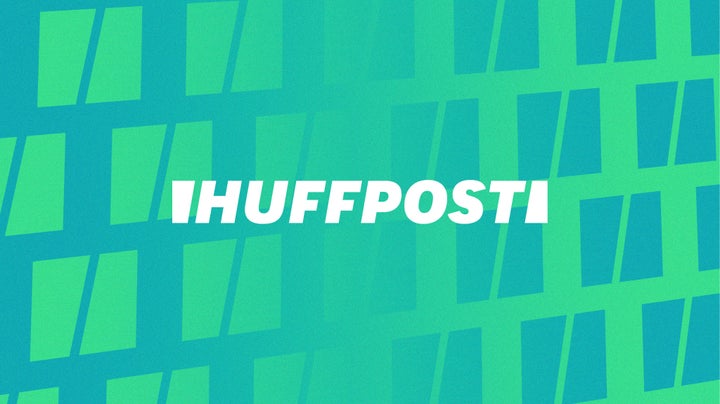 © Warner Bros. Interactive Entertainment
LEGO The Hobbit will be based on the first two films of The Hobbit Trilogy, The Hobbit: An Unexpected Journey and The Hobbit: Desolation of Smaug. Following the storyline of the two films, LEGO The Hobbit will take players on quests throughout Middle-earth, joining Bilbo Baggins, Gandalf the Grey, and Thorin Oakenshield and Company in their exciting adventures toward the Dwarven Kingdom of Erebor.
In LEGO The Hobbit, kids and families will be able to take on the form of their favorite Hobbit characters, including Bilbo, Gandalf, and all of the Dwarves: Thorin, Fíli, Kíli, Óin, Glóin, Dwalin, Balin Bifur, Bofur, Bombur, Dori, Nori and Ori. Each has his own special - and quite hilarious - ability: For instance, Bombur can be used as a trampoline that enables his companions "belly-bounce" out of danger!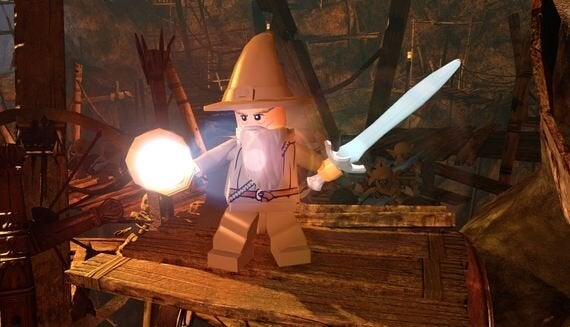 © Warner Bros. Interactive Entertainment
Players will visit key locations from the films, including Bag End, Bilbo's Hobbit-hole in Hobbiton, trek through the treacherous High Pass over The Misty Mountains, and explore the depths of Goblin-town, Mirkwood and Rivendell. Along the way, players will solve countless puzzles, partake in Treasure Quests and battle with Orcs, Trolls and fouler things. They will also be able to mine for gems, discover loot from enemies, and craft powerful magical items or build immense new LEGO structures.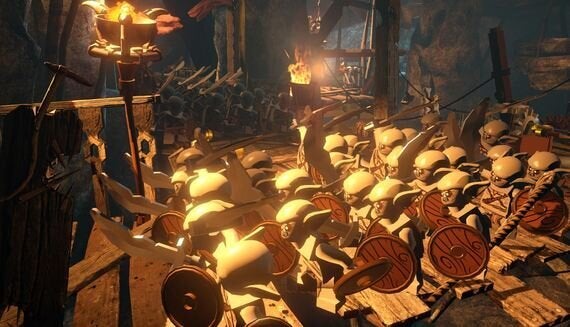 © Warner Bros. Interactive Entertainment
Tim Wileman is an Associate Producer working for TT Games currently working on LEGO The Hobbit. Tim has been at TT Games for three years after holding previous positions at both Virgin Interactive and Electronic Arts. Starting in QA as a Compliance Specialist working on LEGO Star Wars III, Tim moved into an Associate Producer role on LEGO City Undercover. Tim has also worked on other LEGO titles such as LEGO Friends, LEGO Star Wars Microfighters, LEGO The Lord of the Rings and LEGO Batman 2: DC Super Heroes.
LEGO The Hobbit will be released on April 11th for the Xbox One, Xbox 360, PlayStation 4, PlayStation 3, PlayStation Vita, the Wii U, the Nintendo 3DS and PC.
Popular in the Community