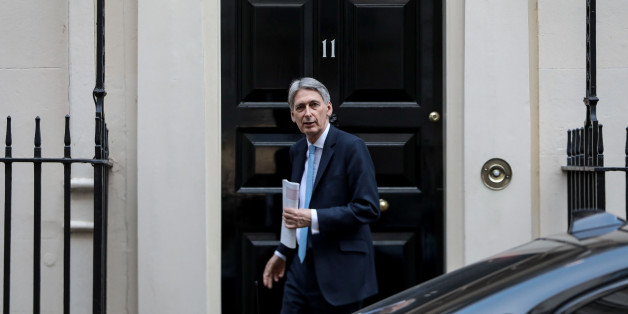 Bloomberg via Getty Images
The Tories' shambolic U-turn over National Insurance contributions has proved that they cannot give Britain the change we need. By breaking a manifesto promise and then backtracking, they have now lost all credibility. You cannot trust a word the Tories say.
By hiking National Insurance Contributions on the self-employed, the Tories initially planned to walloped some low and middle earners to the tune of £2billion. Meanwhile, those at the top get tax breaks. This would not just have been just unfair, but also a direct violation of what the Tories promised voters in 2015. Theresa May's U-turn on the issue was forced by Labour pressure on these issues,
This is however not the first time the Tories have U-turned pledges. This week's chaos is simply the latest in a long line of dishonesty by the Tories since they entered Government. Dozens of times they made bold promises to get elected and dozens of times they have let the British people down.
Remember when the Tories promised they would not raise VAT? They then proceeded to raise it less than a year after. That was a direct hit in the pockets of ordinary people, many of which may have voted for the Tories because they were concerned about VAT rates. It shows that the Tories will say anything to get elected, and treat their voters with disrespect once in government.
Remember when David Cameron went up and down this country promising to "stop the top-down reorganisations of the NHS"? The Tories then introduced the biggest reorganisation in the history of our health service. They also promised to increase spending on the NHS every year, but have instead cut NHS funding and plunged our health service into an unprecedented state of crisis.
There is also the issue of Sure Start centres, which the Tories pledged to protect when they entered government. There are now 763 fewer Sure Start centres than when Labour left government, and it is our children who are hit by the Tories breaking that promise.
The Tories say one thing and then do another. It was the same with tax credits, where they promised no cuts at the last election, and then took the next best opportunity to try and push through billions of cuts that would hit the poorest and most vulnerable in our society.
The Tories' list of broken promises is long, and set to get longer under this failing government. Rather than tackling the challenges we face, all the Tories offer is empty rhetoric and meaningless promises. One can only imagine what the next dishonest pledge and subsequent U-turn will be. With a track record this flaky, who would believe a word they say in the future?
You cannot trust the Tories. Their promises mean nothing to them, and it is working people who pay the price.
Andrew Gwynne is the Labour MP for Denton and Reddish and the party's campaigns and elections co-ordinator