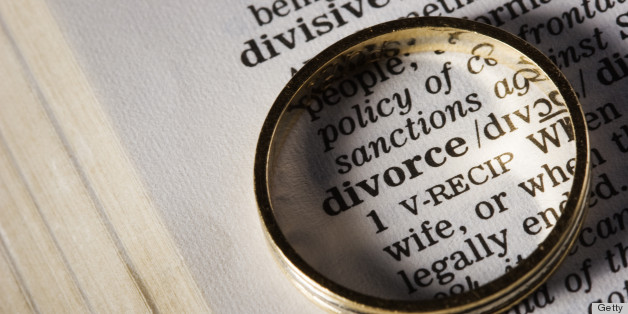 Getty
For as long as I can remember, the majority of people seem to have regarded retirement as our golden years. Supposedly, it's a time when we can leave the demands of work behind us and spend time with our family and friends, pottering around the garden or going on cruises.
The rapid pace of change in life in general and the home, in particular, has caused some to consider that traditional view of our later years almost as a fiction.
It seems that many couples no longer observe their marriage vows with the same dedication as previous generations may have done.
New statistics give the lie to the idea of husbands and wives remaining together "till death do us part". The Office for National Statistics has produced a bundle of data exploring the reasons behind the group known as 'silver splitters', those individuals who choose to divorce when aged 60 or over.
The figures used only extend as far as 2011 but, although not absolutely current, the picture which they portray is staggering. Since 1991, the number of men who divorce over the age of 60 has increased by 73%.
These aren't men whose marriages have been short-lived affairs either. The average length of time that they will have been with their wives is more than 27 years. By comparison, couples of all ages who divorce will have been married for an average of 11.5 years.
That marital stickability indicates something significant, in my opinion. The individuals who form the focus of the latest ONS study are the last of the baby boomers. They represent the last generation for whom marriage represents a social norm.
According to the official data, they will quite often have wed in the years after 1971, when the Divorce Reform Act made it easier for husbands and wives to dissolve a marriage but before it really began to affect not only the marital status but the mindsets in British homes.
They also married before cohabitation arguably lost its social stigma and became a real factor in domestic relationships. As the ONS itself detailed only last year, the number of cohabitations in England and Wales doubled in the space of 16 years up to 2012.
One of the other interesting elements borne out by the new statistics is something which I and my colleagues in Pannone's Family department have witnessed in recent years.
There has been an assumption that the 'silver splitting' trend has been defined by women who long to regain their independence after raising a family.
However, it would seem that men are just as likely as women to file for divorce. Why? Well, in previous generations, it was thought that men might have a limited life expectancy after retirement.
Now, though, they live longer. Taken together with the sense of financial security which is typical of many of the 'baby boomer' divorces which I have handled and we are presented with people who have a longer life and the means by which to enjoy it.
They also have the confidence to do so outside of a relationship which may have been the focus of their life for several decades. Whether inspired by thoughts of new partners or new geographical horizons, they divorce.
Some commentators have sought to strike a note of caution. The relationship counselling organisation, Relate, has suggested that the demise of marriages late in life should be considered as important a priority as health and money worries for the over-60s.
It has even called on the Government to establish a ministerial post to co-ordinate the response to what it believes might be an issue of real concern in the future.
Whether such plans are put in place or not, there is no indication that the trend in 'silver divorce' will abate any time soon.