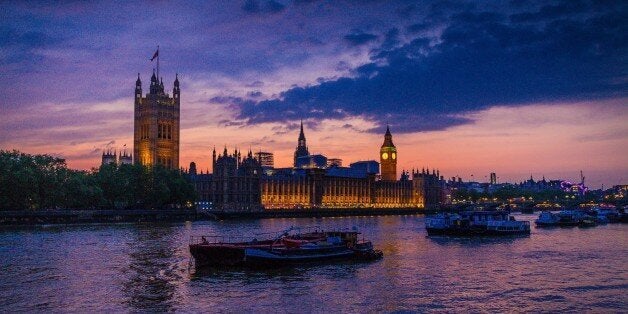 It is just two weeks since the heart-breaking and horrifying death of my friend and colleague Jo Cox, killed while doing her job representing her constituents.
Already, the lessons are in danger of being forgotten.
I agreed to serve in Labour's shadow cabinet during the current crisis because our elected leader asked me to do so, and because I believe Labour needs a strong parliamentary opposition at this time of national turmoil.
Many of my colleagues made a different choice. Some resigned because they had lost, or never had, confidence in the Leader; others felt no choice but to resign over disagreements about how to respond and move the party forward.
I took a different view - but we remain good colleagues.
None of us know what happened in private conversations or how people wrestled with extremely tough decisions. And the essence of our democracy is that we may disagree but then resolve those disagreements amicably and collectively.
I have seen over the last few days too many of my colleagues visibly upset by the abuse and intimidation they have received. This is not the democracy I know and love.
Unfortunately, our common values of tolerance, mutual respect and working together feel more under threat in Britain now than at any time I can remember.
Following Brexit, we have seen an upsurge in racist incidents. Threats against MPs, their families and staff have been made. Many of the most appalling incidents have been inspired by the horrific rhetoric of the far right. But the behaviour of some claiming to be on the left has also been abusive with threats of violence, especially on social media.
What is particularly chilling is that it is women who have borne the brunt of the abuse, threats and intimidation, much of which has been laced with implicit or explicit misogyny.
This behaviour cannot stand. It cannot go unchallenged. It must be fought.
As a mother myself, I am utterly horrified at the abusive language and threats made to MPs' their families and staff. Our politics cannot sink as low as this.
Threats of violence, racism, abuse and misogyny are illegal. They cannot be tolerated and deserve the full force of the law.
It is incumbent on all of us in the leadership of the party and the wider Labour and trade union movement to leave no room for doubt that this sort of language, behaviour and abusive tactics has no place in our party - and in our country.
As a socialist and feminist, I say that those who cannot abide by the basic rules of political discourse are neither. And as someone who represented workers for many more years than I've spent in Parliament, I know that these people cannot be true trade unionists.
For years I have fought for a Parliament that reflects the diversity of the country it represents. Thanks to the support of many in the Labour movement, I arrived as a newly elected MP just over 12 months ago. A working class woman in an institution which had far too few. I want more to follow. We should glory in our diversity and demonstrate our values of inclusivity, comradeship and tolerance.
We may have differences, but we are bound together by a belief in the best of human nature.
Angela Rayner is the shadow education secretary and shadow minister for women and equalities
Popular in the Community