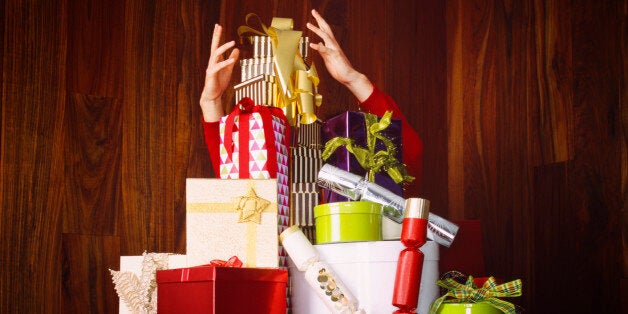 At the end of each year lists of gadgets pop-up featuring numerous types of headphones, speakers and cameras. But how about buying gadgets that do good rather than just add to the clutter?
The Christmas season offers time for reflection and also the opportunity to buy gadgets that are useful, cool and crucially benefit the Planet. As Spring flowers bloom in December, it is safe to say the world is rapidly warming. The Government's bizarre response to the low-carbon, global pledge, is to support fracking and fossil fuels and ditch measures to support clean energy and reduce bills through energy conservation.
However, individuals can be part of the unstoppable, third-industrial revolution by purchasing gadgets that do good: cut carbon, pollution and save money.
Everyone puts on a little bit of weight at Christmas and gym membership peaks in the New Year. However for most people, the fitness resolution will fail. But there is always a need to get from A to B. The majority of our journeys are less than three miles and thus, the magical answer to our congestion and wobbly middles is a good, old-fashioned bike.
Since Team GB's phenomenal success in competitive cycling the use of technology to improve performance has, like London fashion week, trickled down to the high-street so bikes are lighter than ever with high spec components to ensure a fast, smooth ride.
And you'll be joining a growing trend. The rise of Mamils - middle aged men in lycra - is well documented but the steepest uptake is seen amongst women. Cycling can save time, help you stay fit and avoid paying out for fuel and parking and occasional fines. The other plus side is a great range of waterproof clothes, as well as a folding eco-helmet, which mean you can still look good in the mix. So save money on gym membership in January and upgrade your bike instead.
And for those who think this is a step too far; the electric bike can take you effortlessly up to 20mph without breaking a sweat. You'll be beating the traffic and cutting your carbon footprint.
Electric and hybrid cars are now so advanced there is no need to worry about range or style and very soon will become the norm.
Toyota Prius won green car of the year by Auto Express with the BMW i3 a close second. At 94 mpg, the Prius saves motorists money on fuel, and with electric cars, a full charge can cost just £2. There is a considerable Government grant to buy electric cars and because they don't produce exhaust fumes they help to improve your air quality and consequently people's health.
For those with a smaller budget, there is a vibrant second-hand market developing due to tech follower's rushing to buy the latest models. A colleague who drove a 2.5 tonne Range Rover to work every day is now a proud owner of a Nissan Leaf, which he bought for just £5k!
Have you noticed that one week it is freezing and the next it is so mild you can almost get away with no heating? The weather is more and more unpredictable due to global warming so the ability to control heating in your home in a convenient, flexible way is a must, instead of that white programmer on your wall no one really knows how to use.
Strangely named, the Hive or the Nest (owned by Google) offer just that; a wireless thermostat that looks good and is simple-to-use, which means you never arrive home to a cold house. You could easily earn your money back through lower energy bills plus, you can knowledgeably talk about the 'Internet of Things'.
Fantastic kettles that only heat water to the temperature required for that perfect coffee or herbal tea save time, energy and money. Ranges include KitchenAid, De'Longhi and Sage etc.
So whilst cavemen did this, if you live in an area reliant on lpg or oil, a wood fuel stove is a fantastic way to warm your home warm, whilst also being good for the planet. They look sleek, burn dry logs at great temperatures and the Stove Industry Association and Which produce guides on to how to choose one that suits you.
If you have a southish-facing roof then energy from the sun is the best gadget ever. Discussing solar energy in winter may seem strange but efficiencies keep improving and the costs of panels reducing so if you really want a Green Christmas present then hot water heating or electricity from the sun is a great idea and both are eligible for support through the Renewable Heat Incentive or Feed-In-Tarrif.
If you fancy going even further you can buy a battery or use 2-4-1 with an electric car.
As well as hosting the most incredible, easy to use, on-line shopping platform for brand new and pre-loved clothes, Oxfam's website can arrange for a solar lantern for folks abroad with no access to electricity. Costing £32 this is a great gadget gift for someone who has it all this winter.
Secondary glazing is available from just £6 a roll and can make such a huge difference if you live in a home with single glazed, draughty windows. You literally stick the film around the window frame and then blast your hair-dryer across it to smooth out any wrinkles. DIY anyone can do.
Whilst Christmas can often be a time of excessive eating and spending, investing wisely in good gadgets, can literally make the world a better place and leave you feeling a little bit smug, healthier and better off. And perhaps offer a perfect alternative to soaps and jumpers that are often shipped off to charity shops at the first opportunity.