In the last couple of weeks, the Junior Doctor contract dispute with the government has been swept under the carpet as Star Wars: The Force Awakens has dominated the cultural conversation.
In an attempt to capture the public imagination in the same way, Dr Kishan Rees made a video to explain the complex Junior Doctor contract dispute in the context of Star Wars.
He told me "Unlike Star Wars, this isn't happening in a galaxy far far away. I am a teacher involved in training the next generation of Junior Doctors, the invisible hundreds of students who are already in the system and are on a runaway train hurtling towards this contract change with no option but to accept it or quit."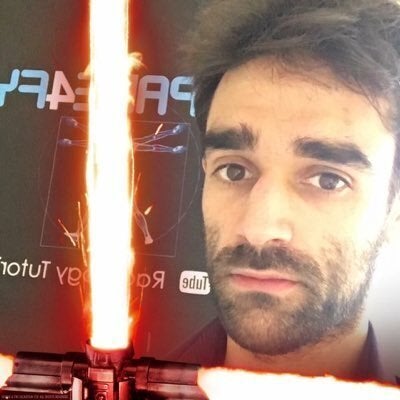 "Personally, I would stand to benefit from the changes currently proposed. As an academic who doesn't work overtime, I am looking at a payrise. But I was lucky enough to have been educated and trained in the decade before these new proposals, and as a teacher who is protective of my students and the thousands like them around the country, I feel that if they aren't going to be defended and nurtured by the government as I was, I will have to do it myself."
"In the small amount of time I am able to step bleary-eyed out of the hospital ward and into the real world, I have been shocked at how few people outside of my medical bubble know or care about the Junior Doctor dispute. I made the Junior Jedi video not to trivialise the situation, but to spread the word for those people, who I think would be just as appalled as my colleagues and I are at the future the NHS is facing."
Definitely worth a watch, whether you're a Star Wars fan or not. After all, it is your NHS.