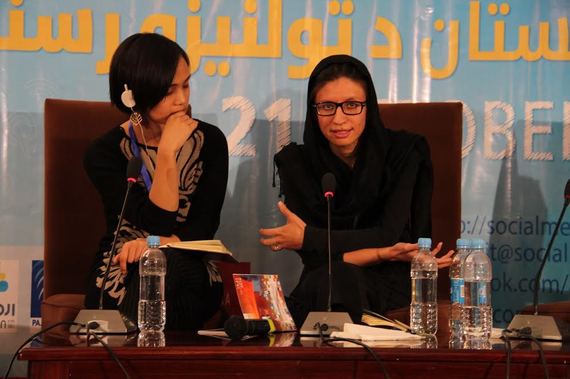 Social media is a great leveller. It has enabled revolutions, breaks news regularly, and amongst other things empowers the disenfranchised. There are parts of the world that do not have unfettered access to social media; you instinctively feel sorry for the curtailing of their freedom. There are others where digital education is limited, causing the take-up of social media to be sluggish.
Afghanistan is a country that isn't often written about in the media from a digital perspective. Access to the web is restricted for some kinds of content (specifically, anything related to alcohol, dating, porn and Al Qaeda), but in general, there is a huge desire amongst the population to learn through technology and from different parts of the world, just as all of us do.
A key figure leading the charge for digital empowerment and citizen journalism in Afghanistan is Eileen Guo, a young entrepreneur who moved to Kabul after obtaining her graduate degree from the US a few years ago. She is the founder of Afghanistan's first digital agency, Impassion Afghanistan, and is designing the country's first citizen journalism platform, Paiwandgah. Last year she organised the first ever social media summit the country has seen (in fact, Paiwandgah was mooted as a result of the summit). I was fortunate to be able to catch up with her over Skype, supplemented by email, just as the second annual Afghan Social Media Summit wrapped up a couple of weeks ago.
It was intriguing to hear about the fledgling use of statistics in the country - there has been no census in Afghanistan since the 1970's, but about 68% of the country is less than 25 years of age with a clear rural-urban divide in usage of technology, as one might expect. The number of Facebook users is roughly 1.2 million, and the number of Twitter users about 40,000 (a large chunk of whom adopted the platform after the first summit last year).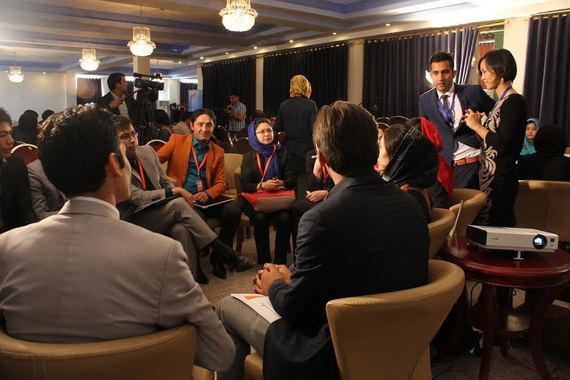 Over to Eileen:
Last year was the first ever Afghan Social Media Summit, also known as Paiwand. Tell us a bit about why you felt that was the right time to have an event like this, and how you, and Impassion Afghanistan, came to be involved.
We held the first summit Sept 21-22, 2013 in Kabul, a full year before this year's event. Social media had been making (and continues to make) huge strides in Afghanistan, and with the 2014 Presidential Elections upcoming, we knew that its role was only going to increase.
For readers who might not be familiar with Paiwand, what does it mean?
Paiwand was the name of the first summit, and it is Dari for "Connection." The summit is now simply called the Afghan Social Media Summit.
How do you think social media has moved on in Afghanistan over the last year? What are the more popular social media platforms now, and what's lost its popularity?
Facebook is by far the most popular social media platform in Afghanistan, and I think that that will not change anytime soon. There is of course increasing interest in Twitter as well as mobile apps, as more people get smartphones, but Facebook will still be the dominant player for years to come.
The big change is the number of people that are using Facebook and how they are using it - it is increasingly sophisticated, and the elections earlier this year were really where social media really seemed to take off.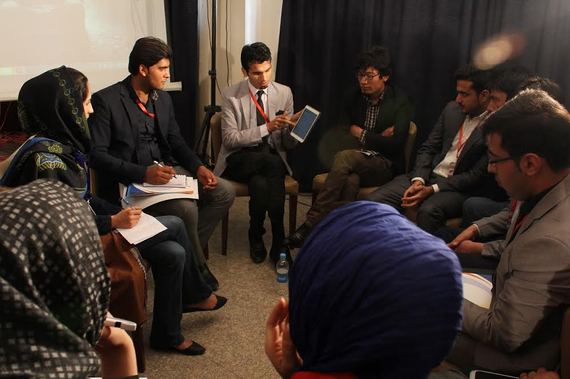 The politics of Afghanistan is closely linked to the government, as it is in other countries in the area, such as Iran. How do privacy-focussed networks like Tor have a bearing on freedom of expression in social media there? Are they popular?
Social media and Internet are still very new in Afghanistan, so most people are still getting online for the first time. We had a great session on Day 2 on privacy, rights, and digital security, and the panellists discussed everything from preventing DDoS attacks to handling BotNets to what the Afghan government censors - but VPNs did not actually come up.
What are the most popular brands in Afghanistan? Have they woken up to social media platforms as avenues of customer service the way brands use it in the West?
The companies that are most closely related to social media - telecoms and media companies - are the ones that are doing best on social media. One of our media partners for this year's event, TOLO TV, does fantastic work across channels.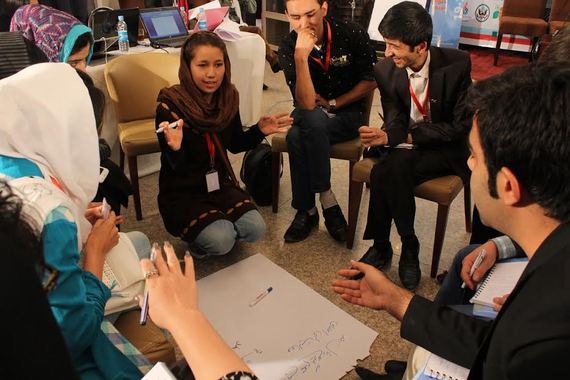 What is the audience at the Afghan Social Media Summit like? What areas of work are they typically drawn from?
We have people come from all over Afghanistan, though the majority are based in Kabul (mostly because of funding issues.) They come from a wide variety of fields, and we've tried to do better this year in having a diverse range of topics that would attract people working in different sectors.
For the small (but growing) hard-core tech geeks, we had a former Google engineer out here teaching them how to build a mesh wireless network. We had quite a number of journalism- focussed sessions, and a lot of sessions that attracted social and civil activists.
Is there a strong regional support network in Afghanistan working on things like regulation, privacy and technology awareness in schools or is it still early days?
Technology in Afghanistan is definitely still in its early days - but it's also come so far! One of our panelists, Javid Hamdard, was actually talking about how the first step of social media support has already been laid, and this is the establishment of infrastructure (3G, fibre optic cables, regulatory frameworks which should be complete by the end of the year), and that the second step is content. This is of course the more difficult part.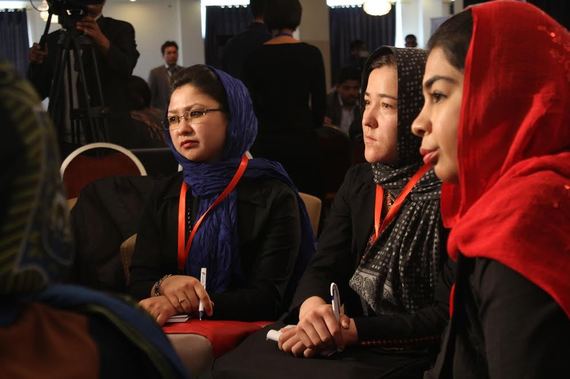 Given the propensity for technology to transform the role of women in society, what is the general usage of social media amongst women in the area?
The participants at the discussion on this subject talked about how they could create a social media network to campaign against sexual harassment on the streets. They evaluated the challenges and possible solutions.
For example, Afghan women can't even share their photos on social media, so a potential grass-roots solution was for a team member to be brave and tolerate offensive and even rude behaviour as they work for the cause.
Second, with so many groups and pages created for this purpose, but becoming inactive after a while, they spoke about having an active and highly skilled team with a specific target to work towards.
And with regard to promoting campaigns within a limited time, they came up with the solution of creating a Facebook page and a specific hashtag, as well as putting out 2 or 3 minute clips about the regular harassment of women on streets. While showing the faces of offenders might discourage others, the group spoke about reporting certain cases to the police if necessary.
--
All in all, a fascinating look at the adoption and growth of digital media in Afghanistan. Thanks to Eileen for being so generous with her time (and despite a very tricky internet connection in Kabul!). I look forward to tracking the growth of technology in the country in the years to come.