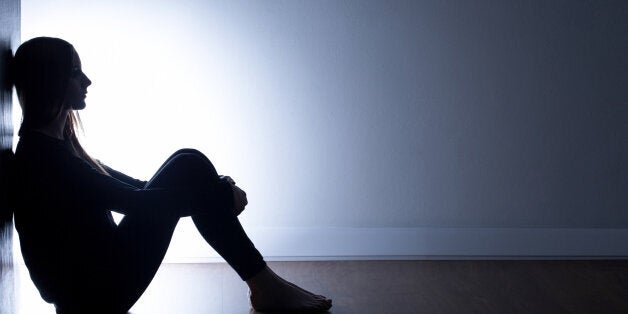 "No [hu]man is an island" the poet John Donne reminded us, because, quite simply, we are all "involved with [hu]mankind".
Yes, we're all individuals, but we can't escape the inextricable truth that we're social beings too. The relationships and connections we create and maintain with those around us are intimately bound to who we are, who we become and, importantly, how we see ourselves.
The link between social relationships and our physical and psychological health is well-documented, and continues to see a growing evidence base. Feelings of loneliness and experiencing social isolation can have detrimental effects on our health - for example, they have been linked to defective immune functioning, higher blood pressure and obesity.
While the presence of partners and family members can be a powerful part of our social lives, the (all too often ignored) impact of wider social relationships with friends and neighbours are vital, underserved contributors to our health and wellbeing.
On the whole, the picture for the UK's social relationships is mostly positive. The vast majority of people (83%) enjoy good relationships with their friends, and over half (51%) report good relationships with their neighbours. But what about those that don't?
Sadly, the impact of social isolation and loneliness is distinct. Nearly one in eight people (13%) report having no close friends. Putting that in terms of the UK population over 16, that's potentially 6,870,782 people. And, in our sample, two out of five of those with no friends were more likely to say they never or rarely feel good about themselves.
It's not all about the numbers though. The quality of the friendships and connections we have is equally important to us. In our research, those that reported having very good friendships were almost twice as likely to never feel down, depressed or hopeless as those that reported having average quality of friendships.
The impact of loneliness is strikingly significant. Worryingly, nearly one in five of us (18%) report feeling lonely often or all of the time, and a similar number (17%) report never or rarely feeling loved. We know that experiencing feelings of loneliness can be a sad vicious cycle - not only is it linked to higher likelihood of certain illnesses, research also shows that feeling lonely also makes us more likely to develop additional behaviours bad for our health, such as smoking and being less active.
Contrary to widespread perceptions that loneliness is felt most by older people, our findings suggest that young people are the loneliest. We found that those aged 16-24 are more likely to feel lonely often or all of the time, and are the least likely to have good quality relationships. This chimes with other recent UK research, suggesting a growing trend. Given what we know about the impact of loneliness, including recent research into the costs of loneliness for employers, this is an alarming finding.
So what are the reasons behind these findings? Well, it's difficult to say - and we need policy makers and researchers to increase the focus on loneliness among younger people. But Relate is concerned that increased dependence on social media, lack of work/life balance and the pressures of bringing up children could be affecting people's friendships and social connections. Nuanced discussions looking at young people and loneliness are starting to emerge, and Relate is calling on the newly formed Jo Cox Commission on Loneliness to investigate the causes and effects of loneliness (both for individuals and wider society) in younger people in particular, and how to overcome it, within its important wider focus.
We also recommend that policy makers increase their focus on the importance of social relationships as a whole. Considering new ways to measure the health of our social connections would allow for new strategies to target loneliness in our communities and across the life-span.
These findings are an important contribution to the evidence base around relationships and loneliness in today's society, and we very much hope that policy makers will take note.