British winters, even at their coldest and brightest, are not really something to write home about. Looming skies, drizzle, fog - we live in a perpetual fifty shades of grey, making a few days away even more essential than normal. Winter sun, although a popular choice, can be an expensive one, but there is another option; to pack up jumpers, scarves and woolly hats and experience real winter, complete with snow, ice, blue skies, starry nights and gallons of mulled wine.
Winter holidays don't have to be about strapping things to your feet and careering down mountains. Tour operators are increasingly realising that there are plenty of other ways to enjoy the unique charms of winter - and most of them don't include a whacking increase on your insurance policy and the chances of coming home in a neck brace.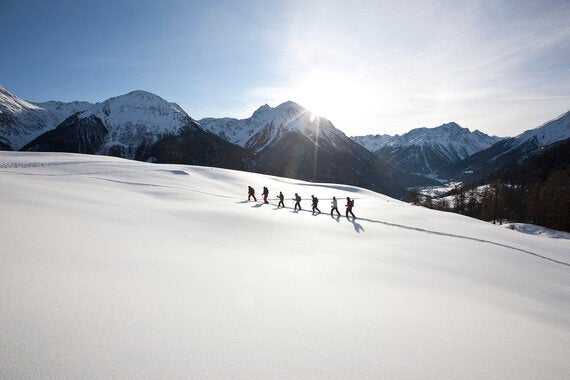 The main thing that puts people off skiing is the fear; the thought of falling over on a steep slope and catapulting all the way back down the mountain to resort. Cross-country skiing gets over that problem - it involves an entirely different technique which is all about powering you across flat, yes, flat, countryside. The beauty of it is that many ski resorts are latticed with cross-country skiing routes, which means you can enjoy all the up-sides; beautiful scenery, apres ski, rum-laced hot chocolate, without having to venture onto an actual piste. You can try cross-country in Scandinavian resorts and in the Alps; for classic Alpine charm, there's nowhere to beat the Austrian Tyrol - the picturesque village of Mosern makes an ideal base.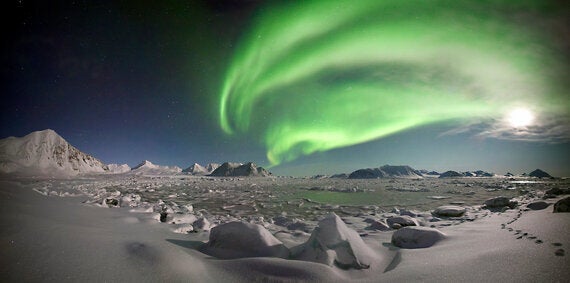 Pack thermals, earmuffs and an extra helping of patience if you want to see the Northern Lights; even in the depths of winter seeing the spectacular Aurora Borealis can't be guaranteed. If you do get lucky, it is nature's most extraordinary show; ripples of green, red and yellow lights barreling across the sky, a kind of celestial kaleidoscope. The best months to see the Northern Lights are October through to March, and towns such as Svalbard and Tromso in Norway offer an excellent chance of seeing them, due to their northerly location. Other options include staying in glass igloos in Finnish Lapland, but one of the most popular places to head for is Reykjavik, which offers the chance for some urban pleasures by day, alongside aurora-spotting at night.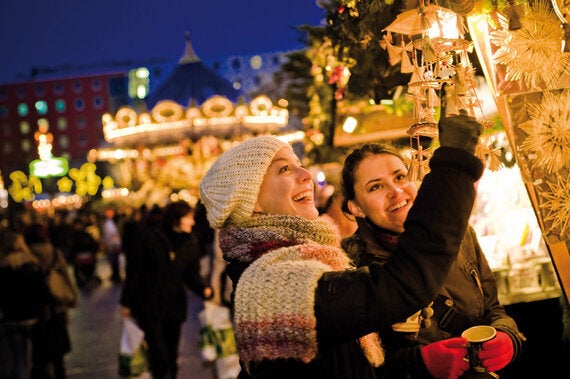 Yes, really. Forget the English version, which usually comprises a handful of stalls selling candles and some warmed-up wine; if you want a pre-Christmas winter break with a good dollop of festive jollity, then the place to head for is Germany, the place where Christmas markets began. In cities like Nuremberg or Cologne, the Market is basically an excuse for the entire town to run on gluhwein for the fortnight before Christmas, and for everyone to congregate after work to eat half-metre wieners, spiced lebkuchen and slabs of pork. Local choirs sing during the evenings and there are genuine treats to come home with; carved wooden toys for the kids, jewellery and traditional decorations. Go with a half-empty suitcase and plenty of aspirin.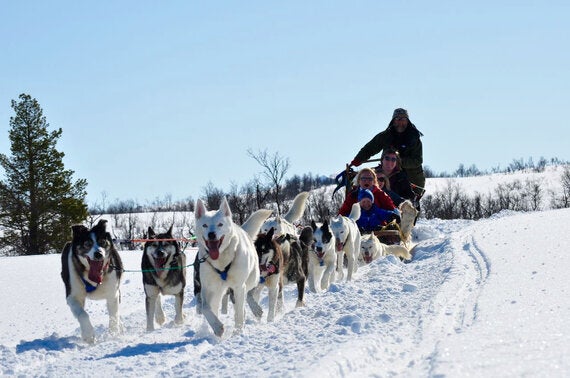 Credit: Nordic Experience
It's not just the cold that can cause white knuckles on a winter break; in Scandinavia, thrill-seekers can try husky-dog sledding, or heading out across the snowy wastes on snowmobile safaris, that offer the chance to zoom across frozen lakes and through arctic forests. Both Finnish and Swedish Lapland have resorts that offer a wide choice of snow-based activities, and in Sweden there are tours that offer the chance to meet the local Sami people. Stay in Jukkasjarvi, which is also home to the world-famous Ice Hotel and you can spend go reindeer-sledding with a Sami guide, and discover more about their unique culture.
Related