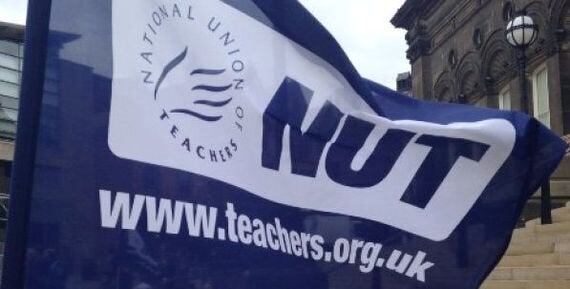 At a time when teachers, parents and children have had a tough year at the whims of the government, the issues over which NUT members have been forced to strike have more resonance with the public than ever before.
With the advent of mass academisation, teachers are becoming increasingly worried about the future direction of our education system. Therefore, we have voted to support strike action over funding cuts; attacks on pay and conditions and this government's failure to act upon our growing concerns.
In March, The Association of School and College Leaders published survey results which revealed that more than three quarters of school leaders stated that financial pressures have had a detrimental effect on the education they are able to provide. Moreover, they expected the situation to become even worse next year, "with 90 per cent saying it will become "critical" "serious" or "very serious"".
The Tories will tell you they have protected the schools budget in real terms and have not decreased the funding the government gives to schools per pupil. But now, for every twenty teachers a school employs, George Osborne has fixed it that they must pay another teacher's salary back to the government in pension expenses and NI. No wonder our teaching assistants are reporting they are being exploited as free teachers. Funding cuts inevitably impact on staffing. This means bigger class sizes, less individual attention given to students and narrower subject choices at both GCSE and A Level.
Despite what Nicky Morgan claims, this strike is not about wanting more money: it's about the threats to established pay and conditions. Academies don't have to abide by the School Teachers' Pay and Conditions Document. So without any pay portability, we are hearing of experienced colleagues applying for jobs and then finding in their new school their salary has fallen to the level of someone with far less experience. This was not the merit upon which they were selected at interview.
And if you don't fall, you could be pushed: last year, Morgan wrote to the School Teachers' Review Body to ask whether teachers might voluntarily "move down" from an upper pay scale. With education becoming increasingly driven by testing, this would enable unscrupulous (or pressurised) leaders to place unfeasible targets onto staff - "but of course if you don't think you can do it, you can always..." Teachers need a guarantee that every person will be treated fairly, regardless of who they are and regardless of their school type. It is July and we still have not been told what will happen to teacher pay next term.
We are the youngest union in the TUC with many members joining at university. Many of our student and new teachers are aged 18-25 and are bright young people who are resolutely optimistic and positive about teaching. Despite the many challenges, they still very much want to teach. They deserve the reassurance of secure career progression and the best resources of which our government is capable. They will get neither.
The recent DfE workforce census published last week shows that nearly one in ten teachers quit the profession last year. One in four now quit within three years. Many burn out simply because of a crushing workload that is irreconcilable with any kind of social or family life. We cannot allow teachers to be put under so much pressure that they are fated to become that which the DfE calls "Wastage".
At the other end of the profession, my retired colleagues make up a large proportion of union activists. Their work is unpaid, so they have nothing to gain by campaigning for better pay and conditions. They care about what will happen to our graduate teachers and are worried about the growing privatisation of the exam-driven system that their grandchildren will enter.
Parents and grandparents were not consulted about any of this. Academies are not obliged to have parent governors at all: this government has "removed the requirement". Know that when the Tories talked of the "freedom" of academies they simply meant deregulation. The days of partnership between parents, school, governors and local authorities are over. Multi-academy trusts are now a brand and with that brand, comes the right to protect it. In April, The Centre for High-Performance, published findings from its research on how 160 academies had turned themselves around. They found that one of the ways that academies had done so was by ensuring they 'exclude poor quality students'. The report did not say that it is right it should happen, yet states it has happened.
We must re-gain the public ethos of state education, but we need support to do it. With everything seeming so unsettled and at a time when many fear the future, more than ever, it is important to stick together. Organised groups like ours cannot generate change without the actions of unaffiliated individuals: people who stand up for others, make it personal and put their politics into practice.
But I know that is happening for us, because for every negative comment on social media about strike action or public sector workers, I am proud to see so many more positive ones from parents who are challenging the myths and misrepresentations and defending the job that those staff do. Thank you for continuing to empower us today.