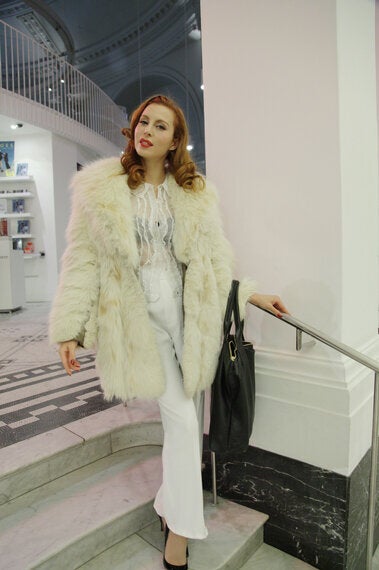 On a crisp November Friday evening, I had the pleasure of visiting the jaw-dropping decadence of the Victoria and Albert Museum to see their new monthly event, Fashion in Motion.
I was joined by Richard Webb, Director and founder of Stylelacity, London's premier styling and image consultancy, who had his beady eye on the gorgeous ensembles!
We sat eagerly waiting for Fashion in Motion to start. These collective events are a live series of catwalk shows curated and presented exclusively to the V&A. Featuring some of the greatest artists of our time, Fashion in Motion brings catwalk couture to a wider audience by modelling it against the beautiful backdrop of a museum. I particularly loved the high ceilings and marble floors!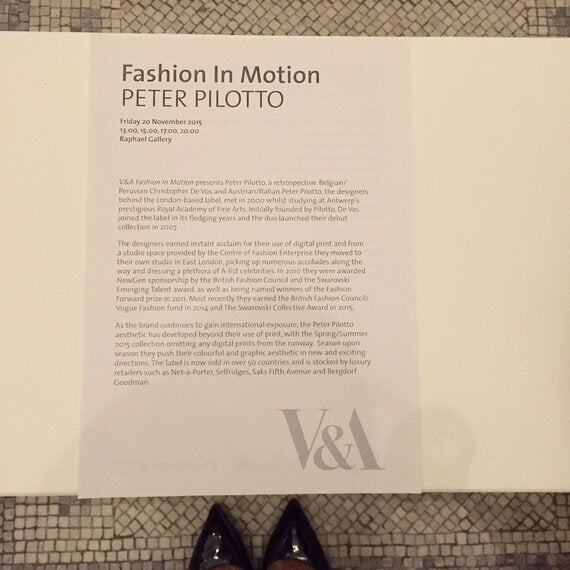 Austrian-Italian Peter Pilotto and his partner Belgian-Peruvian designer Christopher De Vos are a luxury womenswear label which combines silhouette, drapery, textiles and print to create beautiful innovative designs. Complex bold prints juxtapose against soft feminine shapes for a signature style.
The label is frequently worn by celebrities such as Naomie Harris, Kate Bosworth and Emma Watson whilst it is stocked in luxury department stores including Harvey Nichols, Harrods, Selfridges, Macy, Saks Fifth Avenue and Bergdoff NY.
Being fond of feminine shapes and bold colours, I was particularly inspired by the dresses...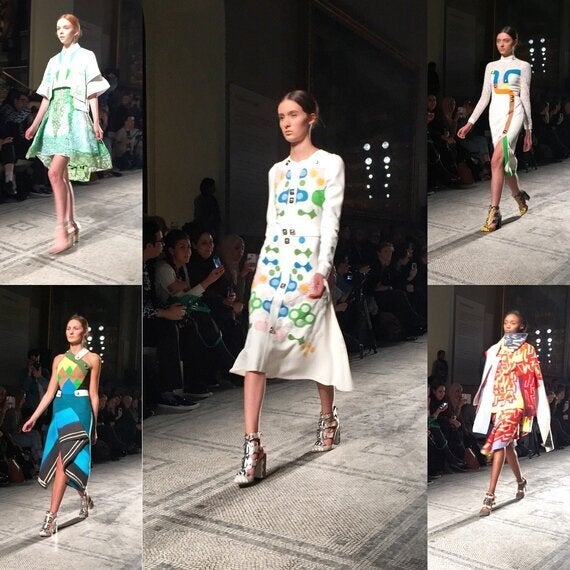 Peter has been awarded the NewGen sponsorship by the British Fashion Council whilst in 2014 he was also awarded the BFC/Vogue Fashion Award and The Swarovski Collective Award 2015.
I found the show to be a dream scene; using ambient lights and operatic music under the setting of the statuesque museum, it created an electric atmosphere!
Below are some of my favourite creations, whilst Fashion in Motion will continue with new designers monthly.