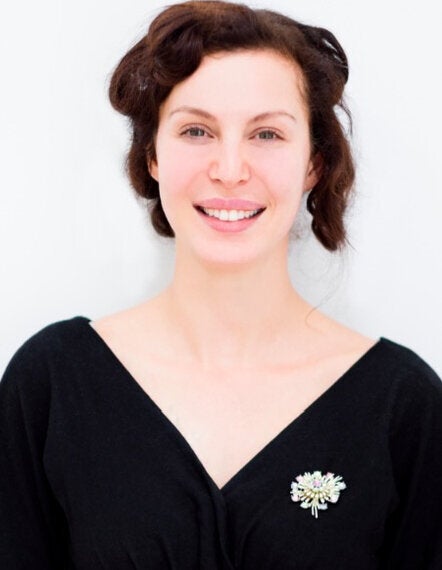 When I was 15, I wore so much makeup you could've chiselled it off with a sledgehammer and I kept that up for a good 10 years, my favourite being blue glitter eye shadow and red lipstick with rosy excess blusher (nice).
But being on a detoxifying bender of late I've looked into not only everything that goes into the body but what happens on the outside. And make-up is far grosser than a beige baby wipe dumped in the bin after a couple of Babychams...
Here are my top ten reasons to have a breakup with make-up (even just for a couple of days a week)
1- Make-up fills your pores with silicon.
A lot of make-up brands have silicon in it, which is known for its plumping benefits (mostly used in other enhancing areas of the body, ahem) but stuffing your pores everyday with silicon and other toxic chemicals can start to break down the pores and enlarge them, resulting in open pores that never shut. When you sleep the pores open and breathe, which is why it's good to make sure your face cream is the exact science of your skin so as not to cause aggravation and keep the pores in tiptop condition.
2- You're not that old (are you?)
Your young fresh teenage skin does not need tons of make-up. It really is more beautiful than you can imagine. We tend to pick out every flaw on our face then maximise it by 100. Maybe you are older? Don't hide your wrinkles, make-up only seems to get stuck in them. And as Lucille Ball said, 'the secret to staying young is to live honestly, eat slowly and lie about your age.'
3- What you're putting your face on it goes into your blood stream- quite literally!
I'm sure you've heard the stories about swallowing approximately 25 lipsticks in your lifetime (gourmet dinner a la Mac anyone?) but did you know using eye make-up remover and inhaling your perfume is just as toxic if it goes into your blood stream- coconut oil as a remover is a good alternative and a none spray perfume dispenser.
4- Make-up drains your wallet.
I once tried to watch a contour make-up YouTube video, then there was another one underneath it, and another and another... all sweetly stating to just buy these rather large quantities of make-up and then perfect sloshing the products onto your face. Well, I'm all for learning new techniques but I'd probably never leave the house because it would take me so long to master it and who cares anyway when your in a dark bar dancing under a sweaty blue light?
5- You can develop allergic reactions.
What many people find surprising in life is that they suddenly get an allergic reaction to something- whether that is bread, cream or a beauty product. The reason is because your body has taken the said harmful product for so long and the immune system automatically fought off the nasties, that it decides to pack up and have a holiday- literally! Allergies in and he's taken up full residence now!
Also anything ending with Sodium Benzoate or acid is normally attacking your skin rather than nurturing it and watch out for BHA and BHT, research has shown this contributes to major illnesses.
6- Confidence at all times?
Make-up covers a mirage of flaws, which actually aren't flaws but just a little tic that has been developed over time. I was often told I had crazy curly hair as a child and for a while I had a love affair with constant blow-dries, tongs and GHD's, until my hairdresser quite tactfully said, 'Er, your hair is breaking in half!' Now it really doesn't matter, big hair don't care! Love yourself; whatever you look like and the confidence will radiate more than any Benefit Highbeam ever will.
It can be assumed that if there is a 'Not Tested on Animals' sign it is safe. Yet some products still have animal products in their ingredients and it is often shady whether they are acquired legitimately. Researching each company is important, whilst that may sound long-winded, the thought of animals being in pain far outweighs. The same goes for food, and there are many online documentaries that show the beauty testing and cruelty in farms to our cute little furry friends. Aesop, Aveda and Charlotte Tilbury are all great brands that are natural in their resources.
I don't have any desire to start wearing hemp trousers and rename myself after a star but feeling peace within yourself, by not wearing make-up is a wonderful thing. I love full on glamour, hair and make-up I won't lie, but it's quite liberating going out a few times a week with no make-up on. Going make-up free take's courage and for that it is a very rewarding experience being happy without it. People will see your natural beauty. Besides, where else can you wear those oversized Audrey Hepburn glasses?
Time is always of the essence and although I can do a brilliant vintage cat eyeliner on the central line at a record speed of four minutes (with a few catty looks heading my way over Metro newspapers- meow) it does eat away at your schedule and time. You could be busy learning French or going to a new class or staying in bed with your partner for another scrumptious hour.
10- A little goes a long way.
I know that sounds rather odd, but by going make-up free you get used to it faster than you can say sticking-out-tongue-mascara-face. So when you do get back on the wagon you can often just use the essentials. You will also notice your skin starts clearing up on it's own, producing it's natural oils and blemishes diminishing, therefore not needing the full whack to go out and but a pint of milk. My favourite is mascara and lipstick, and that's it. Easy to take off and still got a lot of va-va-voom!