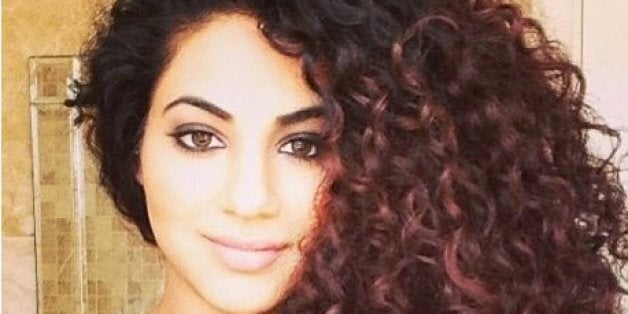 It might sound odd the idea of a Pakistani pop star shooting a mainstream dancehall video considering how contradictory they both are. I've always had a wholesome girl-next-door image and here I was about to film the video for my new single in a genre that is the total opposite. I arrived in Kingston, Jamaica to film it as it featured one of the biggest dancehall artists in the world, Beenie Man.
Even before the day of the shoot I made it very clear to the director I was not going to whine on anyone or dance suggestively. The wardrobe the stylist had brought raised even more problems. There was no way I was going to wear the piece of string that was supposedly a top. I threw it back on my directors head and she caught it and started laughing. I gave her my most determined look as she and the stylist went through the rails saying they will find something. I was determined I would not compromise my beliefs for the sake of a video. The most I was going to expose was either my shoulders or a little bit of my legs. And even then it would have to be one or the other.
As we battle our way through the clothes the director argues that Pakistan isn't that conservative as she's seen our L'Oreal Fashion Weeks. I can't help but agree, our fashion weeks are such a mix of traditional eastern and fearless western styles. Surely my naval bearing shirts could be cast off as a sari blouse?
Undeniably a major contribution towards my open-mindedness is the fact that I was raised in England. But being an entertainer in Pakistan means acknowledging the limitations and working within strict boundaries, and with this video shoot I vowed to myself, to be as tame as physically possible.
During the day of the shoot the director asks me the most cliched questions about being a Pakistani pop star. I don't blame her a lot of the times the media tends to portray the most exaggerated images of situations taking place. No, I tell her and the crew, a bomb doesn't explode every minute and yes girls do dress like me and talk like me. I tell them what a lovely place Pakistan is to live in. I feel like I am suddenly in an interview and not filming my music video. That soon changes when Beenie Man comes in and the realisation kicks in that I'm on the set of my latest video which is going to change even more people's perceptions.
Annie Khalid feat Beenie Man 'Boom Boom'