Media industry legends, unknowns, sun, sea and seriously large amounts of rosé may be part of the course but the Cannes Lions Festival of Creativity - the advertising industry's equivalent of the Oscars - is much much more than the stereotype.
This year Malaria No More UK was handed the golden ticket - the chance to present a media brief as part of the Young Lions competition of the worlds biggest . 60 up and coming creative stars of the future from around the globe spent 48 hours coming up with solutions to our challenging but targeted brief to inspire global corporations and high net worth individuals to back the goal of ending deaths from malaria by 2030. What a return on investment that would be? And wow, what ideas. Contagion from China and bzzzz from the Czech Republic - nothing if not eclectic. But in the end it was teams from Australia, Canada and Belarus that picked up the medals awarded by a top judging panel, ZenithOptimedia UK's Guy Abrahams, Lynn Lewis, Global CMO of UM Worldwide and Chris McCarthy of Zoo, Google, France. The winning entry was described by the judges as "Bang on brief end to end and single minded with an idea that puts Africa at its heart".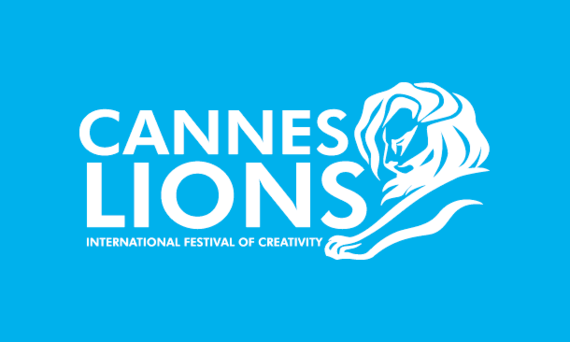 Why does it matter and what does it mean? With so many causes vying for attention and new global goals to tackle health, poverty and climate change being set this year, we are in danger of the spotlight moving on from malaria and we can't let that happen. Malaria needs to have its moment on the global stage and, importantly, stay there until the job is done because it can be done. But history has shown that if you take your foot off the pedal malaria bounces back hard and worse. Not an option. We have the tools, we can prove the return on investment but the global malaria campaign only has half the money it needs. Governments, the private sector and individuals need to commit to making malaria no more and the public needs to back them.
At a Facebook live Q&A event in London this week hosted by Radio 1 DJ Greg James, Malaria No More UK supporter and malaria sufferer Alex Carter asked Bill Gates if ending malaria was achievable. Bill not only said yes, but that he believed no more deaths from malaria was achievable by 2030. Now there's a goal and a challenge.
So where does Cannes Lions come in? As well as access to all the ideas, it was the chance to have this platform and to make the case for malaria as the good news aid story - that whilst it's a disease that still kills a child every minute, it costs less than a cup of coffee to treat and we've halved child deaths in the past 15 years - is unprecedented. It was, to coin an ad land phrase, a truly "priceless" opportunity. Not just through the competition, on the beach over coffee, in the Festival Palais or on the street, but in the media and on the plane. We need cut through innovative ideas and as Chris, one of our judges, said: "A great idea should scare the **ck out of you." I agree. It's the only way of getting through the noise and standing out. We need to challenge the norm in charity communications and treat the malaria cause the same way you would any cutting edge brand. Make it inspirational, aspirational, compelling and a no brainer to support.
But it's not just that. The recurring theme this year at the festival was how do we use advertising, media, content, marketing, talent for social good and who already is? We must capitalise on this trend. Winning campaigns and sessions this year ranged from gun control and cyber bullying to the confetti campaign for Gay marriage in Ireland and culminating in Richard Curtis and Sir John Hegarty's "Project Everyone". The latter is a revolutionary global cinema advertising campaign designed to get everyone to watch, share, laugh and act in support of the new global goals (Sustainable Development Goals) which will be launched at the UN on 25th September.
On Talent the conversation was all about ethics and aesthetics. How companies and organisations that they associate themselves with need to integrate their cause into their organisation - live it not just PR it. Why? Because thanks to social media the world is now transparent and those who don't walk the talk will be found out. Equally the Talent need to retain the autonomy to challenge the company and live and breathe the cause too. The good news is that doing business and doing good are not mutually exclusive, as many of the award winning collaborations showcased at Cannes prove.
Solving the malaria problem is all about connecting the dots. The teams working on our brief at Cannes Young Lions have helped us think of new ways to do just that. This should enable us to bring governments, businesses and individuals together as a powerful coalition to rid the world of one of its oldest and deadliest scourges.
The tide is shifting. Backing social change is authentic, credible, tangible and doable. So let's use creativity and commitment - with more than a hint of bravery - to achieve the biggest humanitarian victory of the 21st century. Making malaria no more.