As London gets colder, the wine is getting hotter; that's right people it's officially mulled wine season and time to say yes please to Christmas in a cup! This ain't no time for those dodgy mulling tea bags and some pre-made bottle of wine job, this is a time to go long on your spices and brew something magical.
Just remember: you want it warm and never boiling (no one, not even Scrooge, likes the booze boiled off).
Rumour has it that the Ancient Romans were the first to starting mixing spices into their wine, kudos to them. The oldest recipe on record dates back to 1390 - we're talking Medieval Viking style, and in Victorian times Mrs Beeton got on the bandwagon suggesting serving it up with slices of crisp, dry toast.
Luckily times have moved on.
These days anything goes and you haven't lived if you haven't added a splash of Champagne / some nettles / agave / gold leaf cinnamon sticks in to your pan. With so many damn recipes around, we hooked up with some of the maddest mullers on the block to bring you the ultimate recipe.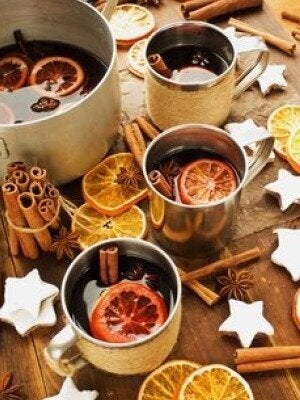 If all that festive spirit has got to your head, and there's room left on your plastic, hit it like the guys at Searcys St Pancras Grand. Blending the finest British and French ingredients, they've created the UK's most expensive mulled wine.
Head Bartender Peter Alderin believes like any good mulled wine, the base flavour should be full bodied and rich, while the other ingredients he's add bring warm honey tones, a light freshness and a hint of sweet for the perfect finish. We're in.
Chateau des Gravieres Bordeaux
Lanson Pere et Fils Champagne
Blanche de Normandie cidre
Mulling spices - cloves, star anise, cinnamon, nutmeg, star anise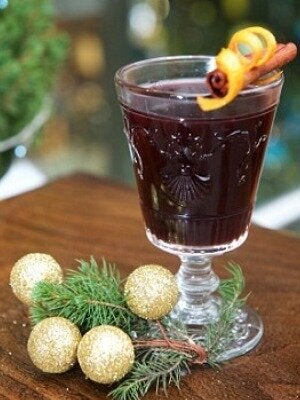 You can't swing a cat in the Czech Republic without knocking over some Gluhwein. Screw thermals, the Czechs drink the stuff day and night to keep warm through the winter. The sommelier at Prague's Hilton has got Gluhwein on lockdown; it's basic, boozy and kinda brilliant.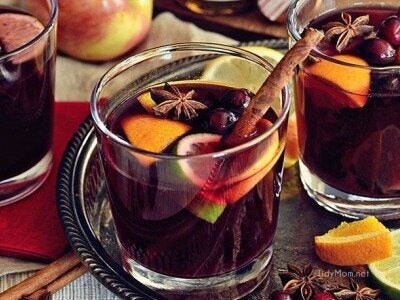 Simon Rowe at The Dorchester adds port as an extra warmer, to enrich the flavour and give body to the drink. Using a muslin bag stops the near-swallow-of-a-clove disaster and using the peels of the fruit doesn't detract from the booziness.
Muslin bag including spices of cinnamon, nutmeg, cloves and star anise. Infuse muslin bag for a few minutes to gather the flavour.