Whether you couldn't afford the flight or you're only just getting into this whole World Cup thing we say pair your drinks to the country playing and get into the liquid cheer! That's BarChick's kinda line up.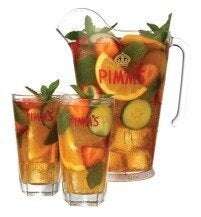 You may not know what's in it but it's as English as the Queen and is the quintessential summer sipper. Show your support for the boys with booze, you know they'd be proud.
Make it: fill the largest jug you can find with ice, chopped fruit, mint leaves, a glug of Pimm's and lemonade and get drinking.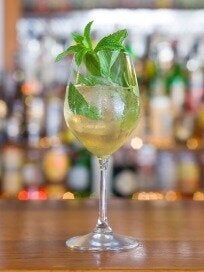 Those secretive Germans have gone and created a delicious national drink without telling the rest of us! Their secret's out now though, the Hugo is a fresh, light mix of elderflower syrup, Prosecco, sparkling water and mint leaves. It's available pretty much anywhere in Germany and is the perfect thing to sip when watching the football on one of their many outdoor big screens.
Make it: in a large wine glass add ice and a dash of elderflower syrup, top up the glass with Prosecco and sparkling water and garnish with a sprig of mint.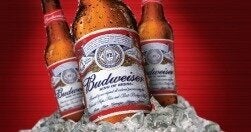 Exactly. A good American beer for a great American World Cup team. BarChick's taken a tour of the Bud Brewery in St Louis and can tell you that this beer is well deserving of a place in your chair-side cooler this month. Also, the Bud spirit animal is Clydesdales - seriously, what's cooler than that?
Make it: grab one of the official Limited Edition World Cup Golden Beers, who doesn't love a bit of gold?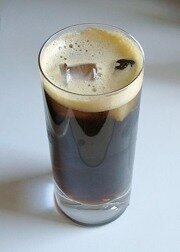 If you're championing Argentina you've got to toast them with this, commonly considered Argentina's national drink a Fernet Con Coca is super simple to make and surprisingly tasty! Now throw a nice chunk of Argentinian beef on the grill and you're good to go.
Make it: pour a shot of Fernet into a tall glass of ice and top it with Coca-Cola, et voila.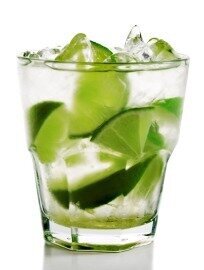 We love any country that has an official national cocktail, and the Caipirinha does Brazil proud as a favourite summer drink all over the world. Even if you're not supporting Brazil since the World Cup hype started everyone seems to have caught Brazil fever, so mix some up and sit back and dream of Brazilian beaches... or Giselle... whatever works for you.
Make it: muddle some lime wedges with fresh lime juice in a rock glass, add sugar, crushed ice and good quality cachaca and garnish with a lime wedge.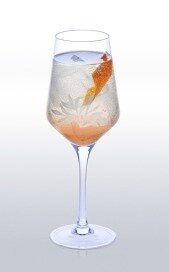 Nothing says 'drowning our sorrows' like a necking a strong helping of mother's ruin. While they may not be playing to the best of their ability this year (an understatement), we can't forget Spain in a roundup of World Cup drinking. To acknowledge their efforts in taking a watery English pub drink and turning it into a thing of beauty, pour a proper Spanish-style G&T.
Make it: filling large glass goblets (or wine glasses) with ice, adding a healthy dose of quality gin and dousing it with artisan tonic. Definitely experiment with garnishes too, rosemary with Gin Mare, Licorice and Red Apple with Bulldog Gin or a twist of orange peel for ultimate summer vibes.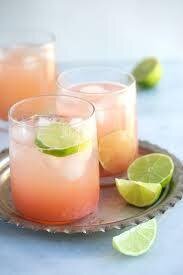 Sorry to burst the bubble, but Mexicans don't actually sit around mixing up jugs of Margaritas every night. They like their tequila neat, with a shot of spicy Sangrita on the side, or with grapefruit soda and ice in a tall glass in what's called a Paloma. We'll be drinking the latter during the World Cup as it's delicious, and so damn easy to make!
Make it: in a tall glass filled with ice add a good quality tequila (El Jimador is a favourite) and fill with grapefruit soda. Boom.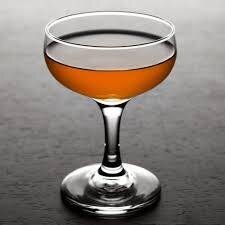 Ok these guys are killing it. They deserve a strong, ballsy cocktail to match what's going on over in Brazil and the Flying Dutchman is just the ticket. Made with Dutch Bols Genever, Benedictine, Yellow Chartreuse and lemon juice this will make hair grow on your chest as you watch the boys in blue and orange destroy another country.
Make it: stit Dutch Bols Genever, Benedictine, Yellow Chartreuse and lemon juice in a martini glass and garnish with a twist of orange.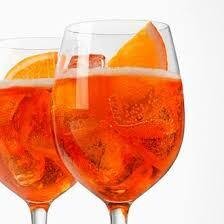 Sure you could get all fancy and whip up a few Negronis to sip while the Italians play, but we prefer an Aperol Spritz because a) it's summer and these things are damn refreshing, and b) they're so easy you won't miss a minute of the game. Viva Italia!
Make it: pour 50ml Aperol, 75ml Prosecco, 25ml gin (or not, whatever), a splash of soda and a slice of orange into a big wine glass with lots of ice.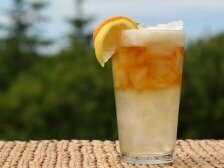 When it comes to Belgium you really can't look past beer. These guys have taken the humble brew to a whole other level. Keep your drink on-trend though and mix up a beer cocktail, it's this summer's thing don't ya know?
Make it: stir together 180ml Belgian style Wit beer (or any light, wheat based brew) with 60ml orange juice and 30ml St Germain Elderflower Liqueur, garnish with a slice of orange.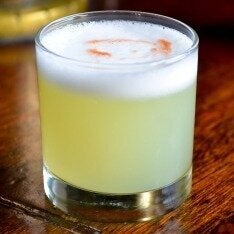 Peru and Chile argue over which country can rightly claim they invented the clear grape brandy known as Pisco, but for this case we'll go with Chile. Mainly because Peru aren't actually playing in the World Cup. It's refreshing and worth the effort for a country whose support for their national team is as intense as the players tattoo sleeves.
Make it: in a tumbler add a shot or two of Pisco, sugar syrup, fresh lime and a dash of egg white.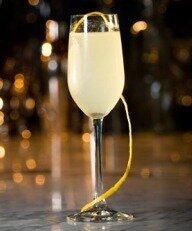 Named after a WWI artillery piece, the French 75 cocktail is graceful and strong, just like the boys on the field. Watching football just got classy. Sante!
Make it: shake 30ml gin, 15ml sugar syrup, 15ml fresh lemon juice with ice and strain into a flute glass, top with Champagne and drop in a twist of lemon peel.