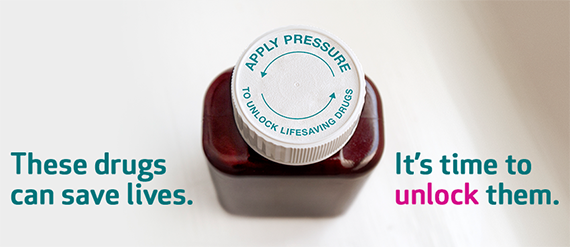 What if there were breast cancer drugs that we knew worked but patients couldn't use them? What if these drugs were inexpensive and clinically proven to make a difference, but our 'red tape' meant that they were not made routinely available to patients?
What if there was the possibility of using existing drugs used in the treatment of breast cancer to prevent the disease developing in the first place, but there was no organisation willing to take responsibility for their availability?
These questions are unfortunately far from hypothetical and represent a worrying reality not limited to breast cancer patients. But we are this week provided with an incredibly rare opportunity to influence legislation on this vitally important issue.
The problem at hand is a slightly unusual case of market failure. A drug requires a licence to be marketed for each of its different functions. But once the patent issued on initial development of the drug expires, there is no incentive for a pharmaceutical company to apply for a new licence for this drug's new use as the absence of a patent means they cannot have a monopoly on the drug's provision.
In these circumstances, the route to market for the drug is broken; there is no licence for the drug in this new use, which means that it is not routinely available to the new patient population. There is, currently, no organisation or body with the responsibility of seeking a licence when an existing drug is repurposed. And yet the repurposing of drugs is becoming increasingly common, providing very promising avenues for novel treatments across many conditions.
This week we have the opportunity to change this situation. The Off-patent Drugs Bill has the potential to revolutionise access to drugs across a whole range of medical conditions, including cancer, Alzheimer's and Multiple Sclerosis, and we are delighted that the Bill is also being supported by Breakthrough Breast Cancer, Breast Cancer Care, the Association of Medical Research Charities (AMRC), The Cure Parkinson's Trust, Multiple Sclerosis Society, Alzheimer's Society, Leukaemia Care and Leukeamia & Lymphoma Research.
For breast cancer, the impact of the Bill would be considerable. One example is for the drug Tamoxifen, currently licensed to treat breast cancer once it has developed. Tamoxifen, however, is not licensed to prevent breast cancer developing in the first place, despite clear evidence that the drug reduces the risk of the disease developing in women at moderate and high risk by around a third.
Another possible example is a group of drugs known as bisphosphonates. Whilst originally licensed for the treatment of bone fractures in adults with advanced cancer, we are expecting the release of evidence later this year showing that bisphosphonates could reduce the risk of primary breast cancer spreading to the bone in post-menopausal women by 34% and the risk of dying from breast cancer by 17%.
Once this evidence is published, around 34,000 women every year in the UK might be considered for this treatment. This has the potential to bring a step change in breast cancer survival, but under the current system, no-one is likely to seek a licence for these drugs to be used in this way, which means they would not be routinely available for women.
It is a story resonant across a wide spectrum of medical conditions. We're talking about drugs that have been shown to be safe and effective for other purposes, drugs that are inexpensive and routinely available for a different group of people. The only reason they aren't routinely available to all who would benefit from them is because no-one has the responsibility of seeking a licence for their new purpose.
These drugs are low-cost and possibly high-reward and we must find a way to untangle the red-tape surrounding the process and start delivering potentially life-saving drugs to the men and women that need them, in any and every area of medicine.
But it is not just patients that this Bill would benefit. Off-patent drugs are available at a significantly lower price than patented drugs, as market forces dictate. Thus, if off-patent drugs were made routinely available on the NHS for new and appropriate indications, this could represent a significant cost-saving for the NHS.
With millions and millions of pounds (rightfully) being spent by the Government on ensuring the availability of expensive new drugs, we must do all we can to ensure that existing, potentially life-saving drugs are also made routinely available to those that need them.
We have an exciting, one-off opportunity to change the law to enable the creation of a mechanism or licensing route that would allow these drugs to be made routinely available.
But we must make the most of this opportunity over the next few days. We need as many MPs as possible to turn up and vote in favour of the Bill for it to have any chance of becoming law.
Having reached a second reading in Parliament, if we don't see a positive vote tomorrow it could be the end of the road for the Bill and our chance to address a major stumbling block in healthcare delivery in this country.
It is yet another instance in which we are utterly reliant on your support. It will take just 60 seconds of your time to email your MP and ask them to support the Bill by attending its second reading in Parliament tomorrow. These sorts of opportunities don't come around very often, but the implications of their outcomes can be life-long.
We have just 24 hours to make a difference, so please take action now - we can't do this without you. Email your MP now to ask them to attend Parliament tomorrow to support this Bill.