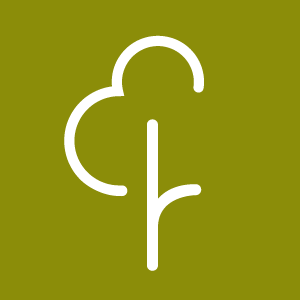 I remember when running used to be something people did for enjoyment, a solo sport where it was just you and the road. Not anymore judging by last night's showing. I counted seven runners or running groups pounding the pavement as I ran my four mile circuit, of which only one person gave me any acknowledgment as I said "Hi!". My little social experiment certainly provided distraction from aching legs and burning lungs.
It could just be me, but I always thought there was a runners code. You know, a little nod of the head in passing, a wink or even a friendly smile or hello? These days it seems everyone is a budding Mo Farah undertaking 12 week training plans, quaffing down lean protein shakes and booking sessions in a cryotherapy chamber. Is running becoming elitist or just more of a social pastime?
With more and more people taking up the hobby each day thanks to fantastic organisations such as Parkrun UK, running definitely has a group feel to it. Running clubs are another social group on the rise. Members take great pride when representing their local club and there is a sense a friendly rivalry between clubs from the same town or area at race meets. It almost feels like you're outside of the clique if you run by yourself. It's like having no friends or followers on social media. Sad times.
Parkrun is a brilliant 'innovation' that makes running available to anyone. A 5km timed run, usually based in a local park for those that aren't familiar. All results, timing and marshaling are organised by volunteers from the local Parkrun community. Currently there are 308 Parkrun locations in the UK and over 620,000 runners have taken part. It's a free run and doesn't cost anything apart from your time (15-50 minutes depending on ability).
It's a great way to be introduced to the world of running but it takes a bit of bravery to attend your first run if you don't know anyone. When I attended my first run I saw a lot of different groups of people that all seemed to know each other. I just stood there waiting, looking and feeling like a bit of an outsider. Once the run started however, you soon find that everyone is there to encourage each other no matter what the ability, I even found myself running with and encouraging someone I'd never met before.
I started running this time last year after securing a charity place to run the Great North Run and found Parkrun was an ideal stepping stone in my preparation. It allowed me to increase my speed running at a comfortable distance whilst providing an introduction to group running in a semi competitive situation. Although you're racing against other people, the real battle is against the clock in a weekly attempt to beat your PB. Long story short, I then went on to 10k distance before cracking my first half marathon in under 2hrs.
As I stood chatting to strangers on the Great North Run start line seven months after my first Parkrun, I was like a different person. I had increased my fitness levels, lost over 20lbs in weight and had managed to beat all of the achievable goals I'd set myself. I had met and talked to a lot of new people on my journey to this point. These people had one thing in common with me. We love to run.
Get social. Get Parkrunning.