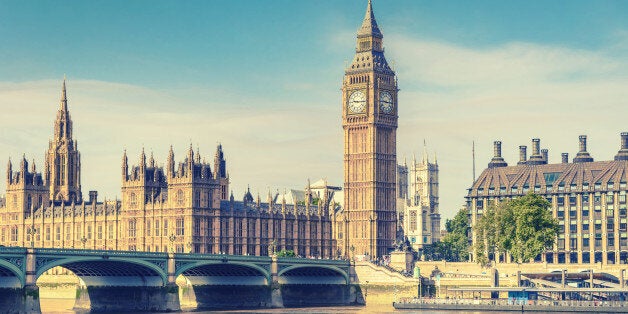 As MPs return to business this week who among the new intake should we be watching out for? These are my top tips.
Bim Afolami, Hitchin and Harpenden, Con
Senior executive at HSBC and corporate lawyer Afolami is a former Treasurer of the Bow Group and was Vice President of the Oxford Union. Heavily involved in mentoring young people who are young entrepreneurs he voted Remain in the referendum and has described himself as a Cameron moderniser. Will be keen to get his teeth into the Conservative Party's economic policy having worked with ex-Chancellor George Osborne in the previous parliament.
Alex Burghart, Brentwood and Ongar, Con
Burghart was previously adviser on social justice in the Prime Minister's Policy Unit and before that Director of Strategy for the Children's Commissioner. From 2012 to 2016 he was Director of Policy at the Centre for Social Justice, where he worked closely with Fiona Hill on modern slavery. Will be keen to ensure the new government develops a stronger focus on social reform and tackling the root causes of poverty - an area of policy that Theresa May has so far neglected.
Anneliese Dodds, Oxford East, Lab
Dodds is a former MEP for South East England and senior lecturer in Public Policy at Aston University having previously held research posts at the LSE. During her time as a member of the European Parliament she sat on the Committee for Economic and Monetary Affairs, using her position to campaign for better regulation of the financial markets and SMEs. Expect her to have a key role for Labour on the Brexit negotiations.
Gillian Keegan, Chichester, Con
Chichester's first female MP she sat on Chichester District Council where she was cabinet member for commercial services. Keegan left her local comprehensive aged 16 to begin an engineering apprenticeship before later going on to pursue a successful career in IT. She contested the constituency of St Helens South and Whiston in the 2015 General Election, and is a member of the Board of Governors for Western Sussex NHS Trust. Likely to develop a significant role supporting the Department for Education around Further Education issues and apprenticeships.
Rachel Maclean, Redditch, Con
Technology entrepreneur who has built two businesses Maclean stood as a candidate for Birmingham Northfield at the last General Election. She founded Skills and Ready, a business to support young people prepare for the world of work and has served 15 years as a Scout leader and a School governor. She was co-chair of Andy Street's successful West Midlands mayoral campaign and has helped develop the "Birmingham baccalaureate" aimed at enhancing employability in the region. Will be at the forefront of ongoing Conservative efforts to win over more of the West Midlands.
Neil O'Brien, Harborough, Con
Former SpAd for both the Chancellor and the PM on the economy and digital strategy, he ran Policy Exchange and before that Open Europe. He was named in the Daily Telegraph as one of the "Top 100 Most Influential People on the Right" and in the Sunday Times as one of the "New Political Elite" and was awarded an OBE in David Cameron's resignation honours list. The intellectual force behind the Northern Powerhouse he is set to keep a low profile for now but will look to gain an influential hand on the Midlands Engine as this parliament progresses.
Ellie Reeves, Lewisham West and Penge, Lab
Wife of John Cryer, the MP and present Chair of the Parliamentary Labour Party and sister of Rachel Reeves, has practiced as a barrister specialising in maternity rights at employment tribunals. She was a candidate on the Progress and Labour First list of NEC candidates last year, but was defeated when the Momentum candidates won through. Her position to the left of the party and her significant party connections means she's well placed for a Labour front bench position.
Bob Seely, Isle of Wight, Con
With the largest Conservative vote in the country, Seely has a colourful CV having worked as a foreign correspondent for The Times and Washington Post, plus service as a captain in the Territorial Army. He recently worked as an adviser at Conservative central Office, was presented with the military MBE earlier this year, and studied at Kings College London, preparing for a PhD on the subject of Russian non-conventional warfare. During his time on the Isle of Wight council he has campaigned strongly for a consultation on further devolution plans and against overdevelopment. Expect a junior ministerial post soon.
Dr Paul Williams, Stockton South, Lab
Ousted ex-Northern Powerhouse minister James Wharton by 888 votes. Williams began his career as a junior doctor 20 years ago at South Cleveland hospital and is currently chief executive of Hartlepool and Stockton Health GP federation - a co-operative of 34 local GP practices who aim to give extra appointments for patients in the evenings and weekends. Williams pledges to address health inequalities in his constituency tackling GP waiting times and providing safer, more efficient A & E departments. The Labour front bench will look to harness his experience and expertise in health policy.