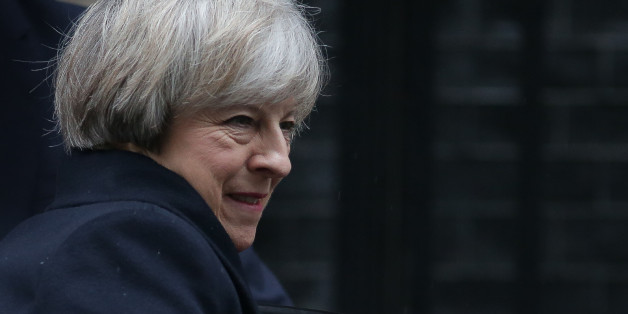 DANIEL LEAL-OLIVAS via Getty Images
Brexit hasn't even happened yet, and the practical aspects of life after EU membership are already the subject of energetic debate. Near the top of the list is exactly how those EU nationals with the right to work in the UK will be able to prove it.
As immigration lawyer Nick Rollason pointed out just after the 'leave' vote, simply presenting a passport will no longer be enough. It's possible that in order to stay in the UK after Brexit, EU nationals will need to apply for Indefinite Leave to Remain, a process which is becoming ever more exacting and complex.
Non-EU nationals with Indefinite Leave to Remain in the UK (or ILR) have been getting a taste of this complexity since May 2014, when the government first took steps to make the employment of illegal workers more difficult. Since the middle of 2015, the crackdown has also applied to Swiss and other nationals from the European Economic Area.
Before the tighter regulations, proving the right to work was indeed a simple matter of showing the ILR stamp in a passport, even when that passport had expired. Now, proof of status is only valid when it's in a current national identity document.
This is a step on the road to the wholesale implementation of biometric residence permits and residence cards, a more secure form of proof than a smudged, faded stamp on ancient paper. To obtain a biometric residence permit, the applicant must have their fingerprints scanned, provide their signature, and have a clear digital photograph taken of their face.
All biometric information is kept on a Home Office database, and can be used to check the holder's immigration status and entitlement to public services. The residence permit itself is a small plastic card, similar to the identity cards issued by other countries, but containing a scannable microchip.
Biometric documentation is clearly the most secure way of proving the right to work, but it's also one which requires a large amount of administrative and technological support. And if the requirement is applied to EU nationals as well--with 43% of immigration in 2014 coming from the EU, as opposed to 44% from outside--applications could double.
Of course, given recent form, the government could opt for a great British fudge on this issue. In order to deter EU citizens working in the UK from applying for ILR, they may simply declare that it's the employee who needs to prove their eligibility directly to the employer.
This wouldn't be a huge leap for the government, since employers are already required by law to check the immigration status of their employees. But it would complicate matters for anyone employing an EU national, and indeed for any EU national moving between jobs.
At the moment, there are two lengthy lists of documents which employers can accept as proof of the right to work in the UK. The onus is on the employer to ensure that the applicant is the true holder of the documentation presented, and to keep comprehensive records.
For employers who are in any doubt about whether an employee is legally allowed to work in the UK, there are a number of providers who can verify this with employment checks.
Without a single, easily verifiable document such as a biometric identity card, Brexit will certainly mean an increased workload for employers. It remains to be seen exactly how the Home Office will resolve the issue, and we'll be watching with great interest.
One thing is certain, though: after the split, the process of proving entitlement to work is likely to become a lot more complicated. And if even half of the 2.9million EU nationals currently in the UK are allowed to stay on, checking their status will be a major administrative burden for somebody.
Ben Stevenson oversees the day-to-day operational management of uCheck, one of the UK's leading DBS check providers.