Fifteen years ago, I travelled to Qufu, the birthplace of China's most famous philosopher, Confucius, who lived from 551-479 BC. I had lived in and travelled around China, including Hong Kong, for much of the previous decade and wanted to learn more about the source of so much of Chinese culture's ancient wisdom before returning to Britain.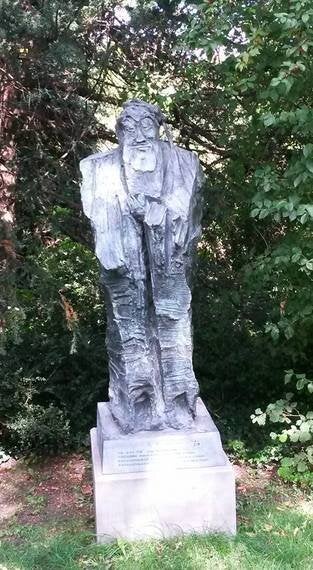 I had been given a copy of The Analects of Confucius, a collection of his thoughts, by a Chinese friend. I smiled when I read that "while his parents are alive, the son should not go abroad to a great distance. If he does go on a long journey, he must tell his parents the definite place he is going to." I was 18 when I first went to China, to spend six months teaching English in Qingdao before going to university. Confucius would be relieved to know that at least my parents knew.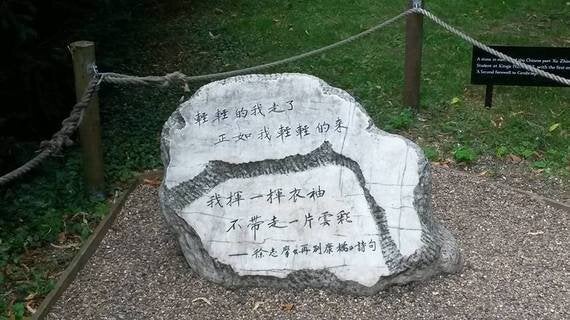 "Neglect of moral culture, disregard for learning, reluctance to stand forward before a just cause, and failure in correcting what is wrong - these are the things which are troubling me," Confucius said. And today, they are troubling me too. In particular, in China and among those in the West who kowtow to China's rulers.
China today is a bully, severely violating the human rights of its own people but also increasingly spreading its corrupt net around the world to silence dissent and extend its influence. It has done this through business, internet trolling, diplomacy and, at its most extreme, by kidnapping critics from other countries. But one of the most sophisticated and dangerous tools it has is the misuse of Confucius' name.
According to an official Chinese government website, there are now 500 "Confucius Institutes" around the world - with the aim of 1,000 by 2020. In 2015, their budget was $310 million, and from 2006-2015 China spent $1.85 billion on Confucius Institutes. On the surface, these institutes exist to teach Chinese language and promote Chinese culture - a Chinese equivalent of the British Council, American Centres or the Alliance Francaise. Unlike their western counterparts, however, Confucius Institutes are directly funded and controlled by the Chinese government, but embedded within universities around the world, giving China influence over the curriculum. Moreover, while the western equivalents, to varying degrees, exist to promote democratic values, concepts of an open society, critical thinking, the rule of law and to strengthen the capacity of civil society, Confucius Institutes are the antithesis, working to spread the Chinese Communist Party's propaganda and silence any dissenting voices.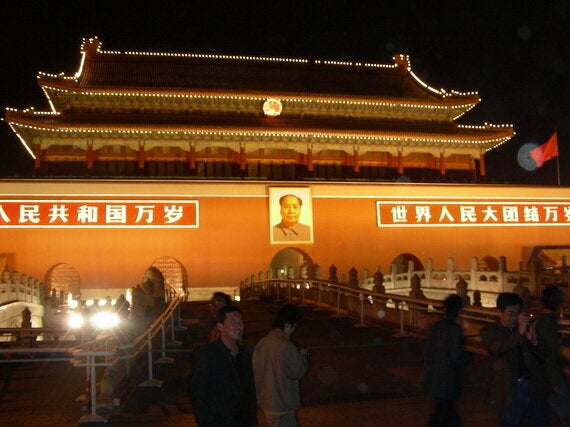 This has now been exposed in a new documentary film, In the Name of Confucius, written and directed by Chinese-born Canadian film maker Doris Liu. The 52-minute film features a Chinese teacher called Sonia Zhao, who left China to take up a post with a Confucius Institute in Canada. "I thought the Confucius Institute was a cultural organisation," she says. She quickly discovered, however, that as an employee, even in a western democratic country, she felt nervous "all the time", worrying about whether what she might say would cause trouble. "I had to think twice before I said anything."
At the heart of Sonia Zhao's story was the fact that she is a practitioner of Falun Gong, a Buddha-school spiritual belief that emphasises truthfulness, compassion and forbearance. Since 1999 Falun Gong has been very severely persecuted by the Chinese regime, because it became so popular that it was practised by an estimated 70 million people - and for a regime nervous about any large gathering of people, this felt threatening. Even though Falun Gong is a peaceful spiritual movement, it was met with brutal repression, resulting in hundreds of thousands of practitioners jailed and many dying as a result of torture or as victims of China's barbaric practice of forced organ harvesting.
"I had been hiding my belief for many years," says Zhao on camera. "But I didn't expect that going abroad, a place I thought would be free, that I'd still be restricted". In a reconstruction of the moment she went through her employment contract, Zhao - played by Chinese-born Canadian actress and prominent campaigner for human rights, Miss World Canada Anastasia Lin - discovers that the Confucius Institute prohibits teachers from being Falun Gong practitioners - or from associating with them. Topics such as Tibet and Taiwan must also be avoided. "The Confucius Institutes have exported China's persecution against Falun Gong to foreign countries in a hidden way," argues Zhao.
The documentary then exposes the blatant Communist propaganda that exists in Confucius Institute literature used in schools and universities in western democracies. Texts promoting the teachings of Chairman Mao are being taught to children in Toronto, for example. As one parent put it, "something like this should not exist in a democratic country, pretty plain and simple".
Yet the list continues. An American singer studying at the University of Michigan happily performs a Chinese song at a Confucius Institute function, with these words: "They sing about their new life, they sing about the great party. Ah, Chairman Mao! Ah, the Party! You nurture the people on this land".
Officials in Beijing don't make much attempt to hide the real purpose of Confucius Institutes. Largely independent from their host universities, these institutes are controlled from Beijing, with a constitution and bylaws drawn up by the Chinese regime with little transparency. Xu Lin, the Director-General of the Confucius Institute headquarters, known as 'Hanban', says on camera that their work is "an important part of our soft power. We want to expand China's influence". In a crude exertion of power, she adds: "The foreign universities work for us."
Perhaps the most shocking part of Doris Liu's film is the naivity, and outright, unashamed complicity, of some western academics. In a shocking interview, Patricia Gartland, chair of the Coquitlam Confucius Institute, and Melissa Hyndes, chair of the local school district, extol the success of their work and are dismissive of any risks. "We never had any concerns of any kind," Gartland tells Liu. Any controversy, she adds, is simply the result of "xenophobia".
When Liu asks whether western academic organisations should accept funds from governments that disrespect human rights, Gartland simply disagrees with the question's premise. And when a question about religious persecution in China is raised, the two Canadian education officials terminate the interview. The then chair of the Toronto District School Board Chris Bolton is similarly dismissive of concerns about human rights - and when the questioning becomes a bit too uncomfortable, he asks the film maker to leave. If I had closed my eyes and tuned out the accents, I would of thought these three were Chinese government representatives.
The Toronto District School Board, however, was not entirely filled with pro-Beijing stooges. Confronted with the evidence, the board ultimately voted to terminate the district's relationship with the Confucius Institute. Others, such as McMaster University, have done the same. In the United States, the American Association of University Professors have called for a re-think, citing "unacceptable concessions to the political aims and practices of the government of China", and two universities, Chicago and Pennsylvania State, cut ties with Confucius Institutes - as have at least three in Europe.
In the Name of Confucius focuses on Canada, but the problem is worldwide. In Britain, there are at least 29 Confucius Institutes, attached to major universities such as Edinburgh, Liverpool, Manchester, Newcastle, Nottingham, Cardiff and University College London. There are also 127 Confucius 'classrooms' in schools around the United Kingdom - teaching from texts, if Liu's film is correct, that promote the Chinese Communist Party.
And yet in an op-ed for the Times Higher Education supplement in 2015, the President of Imperial College, Alice Gast, expressed her wish for the UK's universities to be "China's best partners in the West". The UK ranks first among European countries in welcoming this Chinese influence - a point celebrated in China's state media as marking a "Confucius revolution".
Except it is not a 'Confucius' revolution, but the exporting of the values of a brutal, corrupt, cruel dictatorship. "An oppressive government," said Confucius, "is to be feared more than a tiger". We need to wake up and stop this collusion, before it is too late. In the Name of Confucius is a film everyone involved in China policy and education policy should watch. Confucius must be turning in his grave.
Related