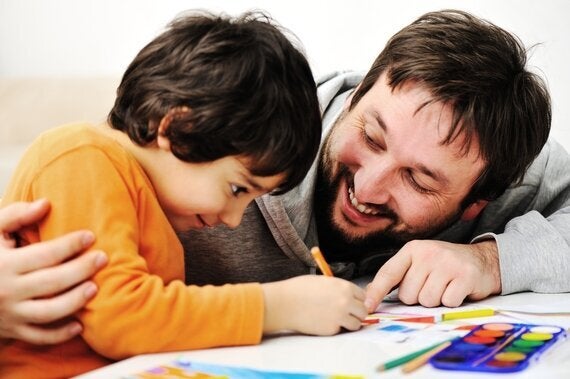 No matter what anyone says, the stresses involved with parenting are unlike any other stresses that exist. As a father of two, I know that despite the best parenting efforts, boiling point will be experienced with a number of situations no matter what you do to keep your emotions under control.
It's important to accept that sometimes things are just the way they are and the only solution is to laugh things off. Below I've included a number of things that you can do to implement within that given moment.
Remember the reason that we react the way we do, is because it strikes a chord with a certain belief and value - in this instance we want the best for our children and the behaviour they are demonstrating at that specific point conflict at that specific time - it's normal...
So how can you cope with the stressors (triggers) associated with parenting? Think about the following:
1.When you were a child how differently did the world seem? This statement may take a little while to understand and will require some internal reflection, but is a great way to dissociate the behaviour to the response.
2.In the larger spectrum of things how important is that behaviour? Take a breath then put that snapshot into the bigger picture. Make the conscious choice to let that moment pass without acting on the spot.
3.How would you act differently should you experience guilt after you've behaved that way? Remember that expressing and venting your own emotions isn't the most productive way to deal with stressful situations. You can't take it back, so err caution to how you act and what behaviours you produce. If you need to, walk away and then deal with that situation at least 30 minutes after the moment has passed.
4.Be grateful that you've had the opportunity to have children - remind yourself of this often, in doing so you'll knock any negativity back into the past and move your emotions into the present. Our children are the most precious gift, no matter how they act they will always be your children and it's your responsibility to show them how to "act" when faced with stressors.
5.Laugh any negativity away and make "light" of minor stressors - this can be achieved by communicating with your children and demonstrating the reasons why their behaviours are affecting you in that way. It's this education that will ensure that future events are reduced.
In summary - stress is inevitable when educating children; it's how you deal with those situations that will have the largest influencing factor on what happens in the future. Enjoy the time you have with your children and accept that they are not fortunate enough to benefit from your knowledge and experience.
If you're looking to use stress to your advantage and regain control then check out our new book "How To Stress Less" where you will find many useful tips and strategies.
Related