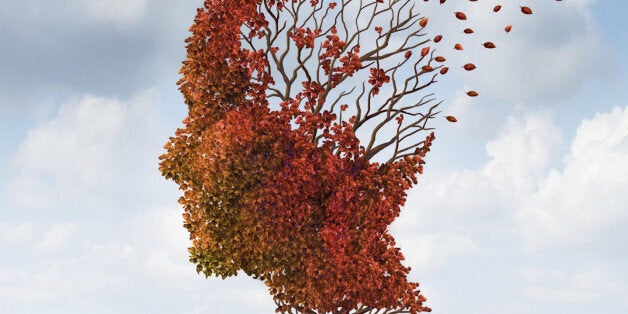 I have always been pretty skeptical about the role of technology in dementia care and support. I've attended numerous meetings where I've pointed out that no product or device can replace human interaction. It might be cheaper, or more efficient, but human to human contact is invaluable and transformative.
My viewpoint has been tested in recent weeks though. Having met with James Ashwell, founder of Unforgettable, and learnt more about the role of technological products to help people to live well with dementia, I have a more positive opinion for two main reasons.
Firstly, Unforgettable aren't just another technology company capitalising on the national rise in prominence of dementia. There have been so many companies who fall into this category, bombarding me with requests to promote their wares and in the process severely and very negatively affecting my opinion of the role of technology in dementia care. Unforgettable have a social mission - to improve the lives of all those affected by dementia - and offer advice and support, not just a catalogue of products.
On the point about selling things, yes, they have many items available to buy, but Unforgettable are a Certified B Corporation, which means they are a business that meets a higher standard of social and environmental performance, transparency and accountability. They believe business should be a force for good, and to this end they also donate to the Unforgettable Foundation.
The second reason I'm a fan is the many similarities between my motivation for my work and James' motivation for his. James' mum had younger onset dementia, and he gave up his career to care for her. His experiences with his mum have underpinned everything he's put into creating and now running Unforgettable.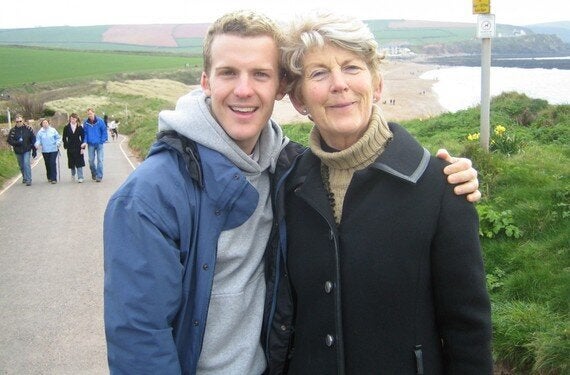 I've no idea if James' mum (who died in 2011) and my dad (who died in 2012) would have got on, but there is no doubt that they have both left a legacy that their respective son and daughter cherish and honour. We both share a motivation to help people affected by dementia to live as well as possible, which I hope shines through in everything we do.
On a practical level, the most important way in which Unforgettable can fulfil this aim gets to the heart of what people with dementia continually tell policy makers that they want - the ability to remain living at home for as long as possible. Anything that can help people to achieve this is crucial, and with the understanding we have now about modifying environments and using products and technologies to enable people to continue with their daily life as THEY want to, retaining as much independence as possible, there is more chance of living well with dementia in your own home than ever before.
One of the aspects of the Oscar winning film 'Still Alice' that I was most critical of was how the filmmakers failed to show the many strategies for how a person can live well with dementia at home - a little knowledge, and quick visit to the Unforgettable website, could have been transformational for Alice, but of course in Hollywood we need drama more than we need information and inspiration.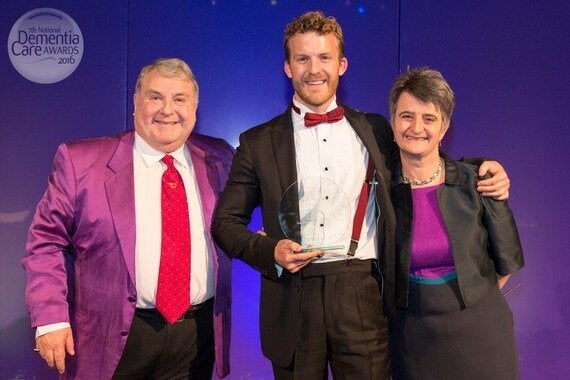 James picking up Unforgettable's award at the 7th National Dementia Care Awards
HuffPost UK Tech is running a two-week focus on our Tech For Good campaign, which aims to highlight the technology that is driving social change and making a positive, long-lasting difference to our world. If you'd like to blog on our platform around this topic, email ukblogteam@huffingtonpost.com with a summary of who you are and what you'd like to blog about.
Related