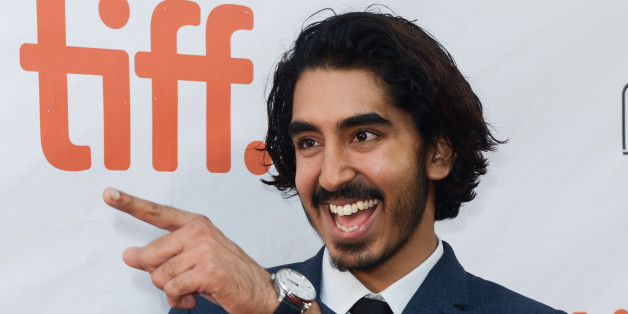 Juanito Aguil via Getty Images
Over the past few days, we have been repeatedly reminded of the 'struggle' that those responsible for the live-action remake of 'Aladdin' have had to undergo in their pursuit of a lead. Apparently, around 2,000 actors have auditioned for the roles of Aladdin and Jasmine, but the studio and Guy Ritchie (the film's director) are not yet satisfied. The Hollywood Reporter has informed its readers that, 'finding a male lead in his 20s who can act and sing has proven difficult -- especially since the studio wants someone of Middle-Eastern or Indian descent.'
The casting crisis is apparently so acute that filming has been delayed. Having been originally scheduled to begin in July, the allocated shooting-date has been moved back to August.
Now, I wasn't the only person watching this coverage unfold with one eyebrow raised. Many took to Twitter to question the inability to find an actor with the desired qualities across such a vast and diverse group of people. Kumail Nanjiani brilliantly conveyed the denigratory effect that this apparent casting difficulty might have upon actors of South Asian or Middle-Eastern heritage when he quipped, 'What am I, chopped liver?' Actor, comedian and writer Jenny Yang exclaimed 'THERE IS LITERALLY AN ENTIRE SECOND MOST POPULOUS COUNTRY IN THE WORLD W AN INDUSTRY OF MEN WHO DANCE AND SING. #aladdin'. Others joked that Disney was simply too busy trying to find a white actor who might play the role to be able to focus on those of Middle-Eastern/South Asian descent.
Many posted pictures of numerous talented actors who might fit the profile for the part, including Dev Patel and Riz Ahmed, both of whom appear to have the attributes which the production have considered to be so allusive amongst those with a brown skin-tone. But rumours have circulated that Disney might be looking to cast a newcomer - a preference which appears to always be more pronounced when casting people of colour. Whilst in one sense it's a positive move to not just keep giving a limited number of parts to a limited number of actors, this predilection (which we also saw in the 'Life of Pi' casting) can prevent BME actors from achieving the same levels of stardom as their white contemporaries.
The social media response speaks to the levels of insensitivity involved in the public discussion of casting Aladdin. In highlighting the difficulty involved in finding a lead the none-too-subtle suggestion is that people of colour simply make less proficient actors.
This implication is emphasised by the fact that, currently, a relatively tiny proportion of blockbuster lead-roles are given to people of colour. There has been a significant history in the film industry of issuing parts to white actors which might easily or even more appropriately have been played by someone from a non-white background.
Aladdin, which is apparently trying to avoid this problematic practice, should, in theory, have their pick amongst a distinctly neglected pool of talent. But even when there is an opportunity to cast a lead with a dark complexion, it is still somehow used as an opportunity to slight and degrade non-white actors, by suggesting that their collective abilities are sub-par. The highly publicised 'struggle' involved in this casting seems to legitimise the common practice of favouring white actors. It suggests that this preference wasn't due to the innate prejudice of the film industry, but rather the theatrical shortcomings of certain ethnic groups.
To suggest that the inability to find an actor to play Aladdin is due to the difficulty involved in finding someone of Middle-Eastern/South Asian heritage who can act, sing and dance registers, to me, as the racial equivalent of the man who blames all of womankind for his inability to find a girlfriend. Maybe, love, the problem isn't them - it's you.