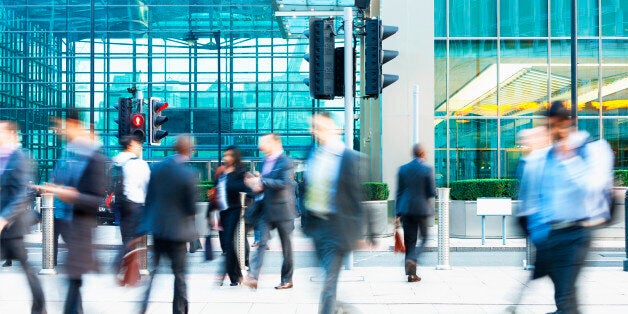 Since becoming Bishop of Liverpool and moving back to the North my awareness of the North-South divide has sharpened still further. It plays out in so many ways - socially, culturally, attitudinally. But it is at its sharpest when it comes to the economy.
A new study analysing death records over a period of 50 years which was published earlier this week, sets out what it calls a 'tale of two Englands' when it comes to life expectancy. The paper, led by researchers the University of Manchester, found that overall people in the North 20 are per cent more like to die early than those in the South. That gap widens to 49 per cent among 35 to 44-year-olds.
I am disturbed by these figures but frankly not surprised by them. Despite frequent and encouraging words from Government spokespeople, the uncomfortable fact remains that there is a systemic inequality in our nation and the North is the victim of it. Here in Liverpool our city council has conducted research which underlines the cumulative impact of benefit changes creating extreme hardship for many. It is not surprising therefore that life expectancy also varies across the nation.
The clergy in many areas of this diocese tell me that they're having to deal with genuine poverty and difficulty. I have to say I am not surprised that that shortens people's life expectancy overall.
I am a person of faith and not a politician, economist or statistician. I do not see these numbers as counters in a rhetorical game. They refer to our fellow human beings. They represent a sister, brother, partner, friend. They point to the grieving relative or the bereaved child.
Untimely loss is more than a political argument. It is deeply personal and that is what should call us to respond more urgently.
During the last election campaign I signed the Hope Charter - a local church-led initiative to highlight inequality in social care provision and funding, asking the government to hear the call for more justice in the world. That inequality, like the inequality revealed in this report, should shame decision makers into greater action.
Once again I must ask our Government to sit up and listen. We have, in Liverpool and across the northern region, talented and gifted politicians who care about creating better conditions for all. They must be given the resources to do so.
We are talking about a systemic viring of the wealth of the nation to the south - and to the South East in particular. If that needs to be addressed in ways that involve, for example, an increase in taxation or ways that involve a systematic redistribution of resource then I think those need to be addressed. Otherwise people are going to die young in the north and I don't believe that's acceptable.