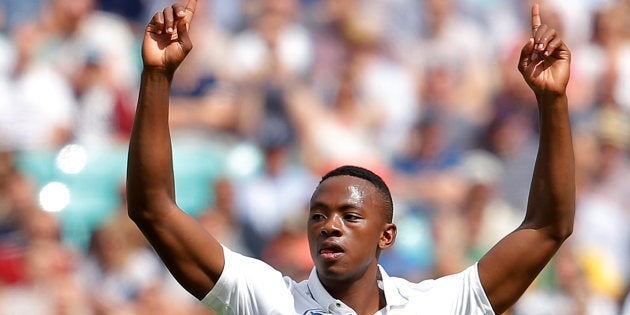 Kagiso Rabada was named man of the match in the second Test between South Africa and Australia, which the home team won convincingly by six wickets.
But his 11 wickets for 150 runs was overshadowed by his two-match suspension after amassing a whopping three more demerit points in an incident likely to be termed "Shouldergate" by people who like to add the suffix "-gate" to the end of words that appear in controversial incidents.
In fact, Australia's main chance of appearing marginally competitive in this four-match test series would seem to be finding some way of playing matches that don't include Rabada or AB de Villiers. It seems they're halfway there.
To put his incredible performance into perspective, Kagiso Rabada has achieved his fourth ten-wicket haul in only his 28th Test match. Makhaya Ntini achieved the same in 101 matches and the only South African with more is Dale Steyn, who took ten on one more occasion, but over an 86-Test period. Clearly, KG is something special.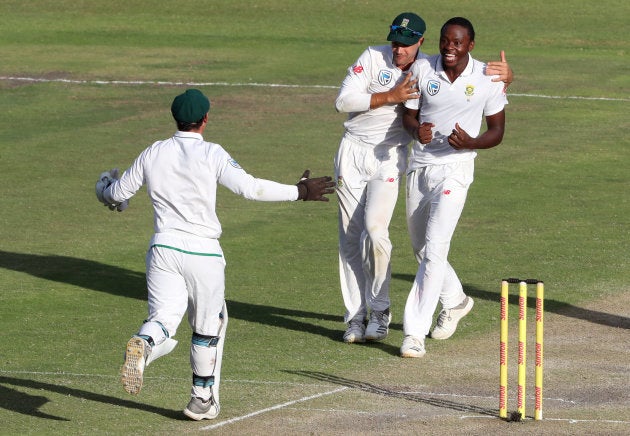 Rabada's brilliance in this must-win Test match for South Africa extended beyond his bowling. Coming in as the night watchman with the Proteas delicately poised on 22/1, he not only survived, but managed to score a convincing 29 off just 40 balls, with six boundaries to his credit. This is clearly a player Australia want out of the picture, if they are going to have any chance of fighting back to win the series.
Match referee Jeff Crowe has the unenviable task of ruling on the South African appeal against the ICC verdict on the Steve Smith incident, but if that appeal is unsuccessful, Rabada will miss the last two matches in the series.
After dismissing the Australian captain in the second innings, Rabada is seen celebrating vociferously as he walks past Smith, and their shoulders touch with the violent impact equivalent to Mike Tyson dropping a yellow rectangular dish-washing sponge on to the hide of a full-grown male rhinoceros. As in, "Come on, Australia. Stop it!"
Not only that, but a further level 1 incident has been raised against Rabada for the manner in which he showed he was happy that David Warner had gotten out in the second innings. With Virat Kohli not having received even an extended eyebrow raise for the way in which he walked up to South African batsmen and had words with them when they went out in the recent series against South Africa, this is all starting to feel a little one-sided for the home team.
But what if these two charges somehow manage to be successfully appealed? Australia cannot take any chances that their shoddy batsmen will have to face Rabada again in the Newlands Test, so they have already been working on a number of further charges to level at KG.
Australia cannot take any chances that their shoddy batsmen will have to face Rabada again in the Newlands Test
Abuse of height differential
Kagiso Rabada at 1.91m is clearly causing David Warner at 1.70m short-man syndrome, which goes against the spirit of the game.
Questionable consonant conflict
The 'G' in Kagiso's name is clearly neither the soft 'g' or the hard 'g' of the "How do we pronounce gif?" debate – and to throw a third option on the table is clearly an attempt at unsettling the Australians, which is obviously an attempt to throw the game into disrepute.
Bowling in a manner so as to regularly take wickets
The Australians are convinced that if they can't get Kagiso on the first two technical charges, then surely this one is watertight. There is enough footage from the first two Tests to prove without a doubt that Rabada has consistently bowled in such a manner as to make the Australians lose their wickets.
Whether caught behind or low or on three occasions even directly bowled, there can be no doubt that this is a direct strategy of Rabada himself, if not the entire team and management as well. In fact, in no less than four instances, it can be shown that Quinton de Kock took catches from this type of bowling, which surely deserves at the very least a stern talking-to from the umpires.
So Australia wait with bated breath to see if their campaign against Rabada is successful, knowing full well that there is a strong possibility that if he sits out the Newlands Test, a relative unknown by the name of Dale Steyn might be standing by to replace him.