This week a petition with nearly 20,000 signatures was handed in to the Department for Work and Pensions (DWP), calling on them to act on their commitment to reform the "fit for work" test.
The test, called the Work Capability Assessment (WCA), is used to determine whether someone applying for Employment and Support Allowance (ESA) is fit for work. Rethink Mental Illness, together with charities Mind and the National Autistic Society, know from listening to our supporters that flaws in the test are causing a great deal of stress and anxiety, and in some cases leading to people being wrongly found fit for work, which can have devastating financial and personal consequences.
We also know many people with mental health problems, learning disabilities and autism want to work, but face huge barriers because of the impact of their condition and the stigma and discrimination they often face from employers.
Six months ago, a tribunal stated that the WCA puts people with mental health problems, learning disabilities and autism at a 'substantial disadvantage' and encouraged the Government to trial changes.
One of the main issues in the overturned cases is how evidence is gathered for the WCA. People are expected to collect and provide evidence themselves from professionals, such as GPs or social workers, which can be extremely challenging for people with mental health problems, learning disabilities or autism. There is no obligation for the DWP to collect evidence, even on behalf of the most vulnerable people, apart from in some very rare cases. This means that people who most need support are sometimes assessed without crucial evidence being taken into account.
This is what happened to one of our supporters, Denise (pictured), who lives in the South West of England and has bipolar disorder. Denise has worked for most of her life as a nurse, but when she suffered a spinal injury and was unable to work, her mental health deteriorated. Denise found the process of going through the WCA extremely difficult. She lives in a rural area and doesn't have a car, and so getting around to visit different health professionals to gather evidence was hard.
She told us how it was also extremely expensive to call the doctors or psychiatrists to chase up written evidence, as they all use pricey phone numbers and keep you waiting on hold for a long time. And that's before the assessment has even happened. Denise's bipolar disorder means her my mood fluctuates between functioning relatively well on some days to not being able to leave the house on others. But she says this wasn't taken into account during her assessment, and she was found fit to work. Denise says that going through the WCA process is the biggest source of worry in her life. Just think about that for a second: it's not her lifelong mental illness that is the biggest source of worry for her, but a system that is meant to be there to support her.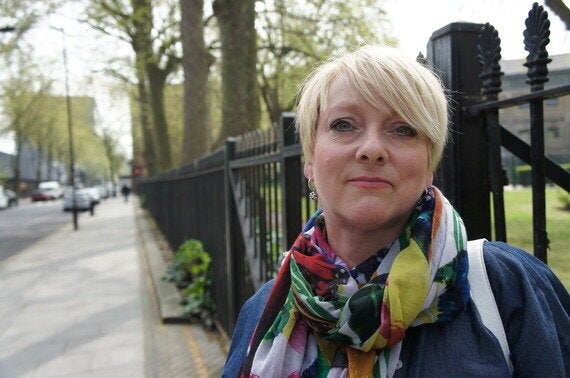 Over half of ESA decisions that are appealed are successfully overturned, so another issue is that it's costing the public a great deal of unnecessary money.
The Government has now recognised the flaws in the system for claiming ESA, and committed to reform. But we have yet to see any action, or indication of what those reforms will look like. Through the petition, our supporters have sent the DWP a clear message: the current fit for work test is failing the very people it's supposed to help and needs a complete overhaul.
Along with the petition, the three charities have now sent an invitation to the Department for Work and Pensions to meet them and their supporters so they can take into account the real life experiences of the WCA, like Denise's, when they make those reforms.
Every day we wait for change, more and more people are being pushed to the brink, and more public money is wasted.