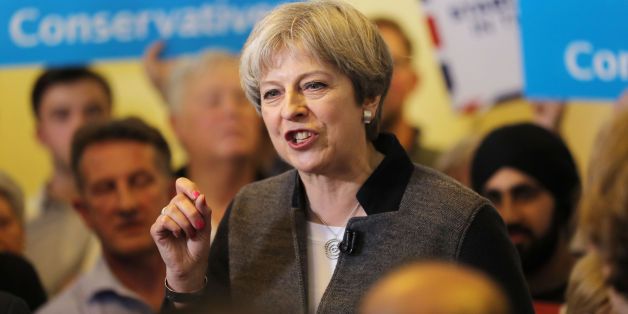 PA Wire/PA Images
Over the last few months and years, mental health has become the "issue of the moment", with many politicians across political parties making commitments to improving attitudes and services.
All this has put mental health squarely on the political agenda and in the public consciousness. The support at all levels of Government has been unprecedented and we are starting to see the first shoots of change.
But, ultimately, if the nearest mental health bed is still hundreds of miles away and you're stuck on a waiting list for services, all this talk doesn't look like it has translated into action.
After all, if you have a severe mental illness, your life expectancy is still 20 years below the national average.
All the parties need to recognise that now is the time to act. There have been many missed opportunities in the past, and this General Election is another that can't pass us by.
Our mental health service is still suffering the effects of decades of underfunding. It is overstretched and patchy in quality, and there is no magic wand to fix it. But we need to know how they will all go beyond talk to make sure people get the help they need, when they need it.
Last year we worked with NHS England and people across the mental health sector to contribute to the Five Year Forward View for Mental Health, which is essentially a road map to improving mental health service. At the time this was welcomed by all political parties, and it will be whoever is next in power's job to deliver it.
Naturally, the one word every discussion about this snap general election is going to include is Brexit. As each party sets out their stall, we will need to see how they plan to navigate any potential risks to the NHS and how they plan to future proof our health service in the coming months and years.
The next Government will also need to be able to look beyond the health service to rights, welfare, the justice system and employment.
Currently the welfare system fundamentally disadvantages people living with a mental illness and this needs to be immediately addressed. Any party must look at how they can overhaul the system to make sure mental health is properly understood, assessed, and supported.
Similarly, there are serious issues being raised with the Mental Health Act, particularly surrounding what happens when you are taken to hospital and treated against your wishes, also known as being 'sectioned'. The rising number of detentions under the Act - up 47% in ten years - make this reform urgent, to make an Act fit for tomorrow; one that guarantees the same rights and respect you would expect for any other health condition.
We've also seen the prospect of cuts to supported housing on the horizon. For many people living with severe mental illness, this housing is key to their recovery and health. If cuts go through, many could be left with a shortfall on their rent, causing chronic instability.
At Rethink Mental Illness, we'll be working with people severely affected by mental health issues to speak up for mental illness. Together we'll be contacting candidates to secure commitments to championing mental health and making real change.
We've been talking about a 'turning point' for mental health for a long time now, but in reality it will take more than one moment to improve mental health in this country. It will take long term, concrete plans and investment. It's now up to the political parties to look at their manifestos, and individual candidates to look at their commitments on the doorstep, and think what they can do to give everyone with mental health problems a better future for mental health a reality.