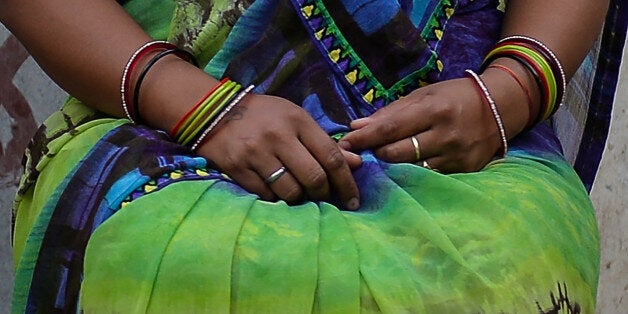 Violence against women and girls (VAWG) is the biggest block to the realisation of women's rights. It forces women to live their lives in fear - fear of stigma, fear of reprisals, fear of more violence. It causes health problems including physical and emotional trauma, and discourages or stops women from accessing opportunities such as education and work. A particularly shocking statistic is that globally, one in three women experience physical or sexual violence (source: UN Women), which shows there is a universal problem in how women are treated. No society is free from violence against women.
But this statistic fails to acknowledge that women rarely suffer violence as a one-off and that it is intrinsically connected to other forms of gender-based discrimination. This isn't just sexism - these discriminations are bound to attitudes and beliefs (or norms) about what it means to be a woman in a specific society and what is appropriate or acceptable. These norms are sometimes reinforced by violence to punish individuals and serve as a warning to others.
Where women are seen as less than human, men are seen as superior and entitled to control women, their clothes, their activities, their bodies. Sexual violence against women is therefore part of these wider discriminations.
In situations of conflict, all forms of violence against women increase as pressures, tensions and violence rise. Sexual violence in conflict can happen as a result of the general lawlessness in conflict, as well as rising levels of tensions and pressures which correlate with increased levels of domestic violence and early and forced marriages, which can have violent aspects in the bedroom.
Conflict-related sexual violence is commonly associated with the phrase 'rape as a weapon of war', which indicates that it is used by armed groups (combatants) and often as a political or military target such as the sexual enslavement of thousands of Yezidi women and girls by ISIS, to dehumanise them and destroy the Yezidi ethnic group. The UN recognises this as an act of genocide.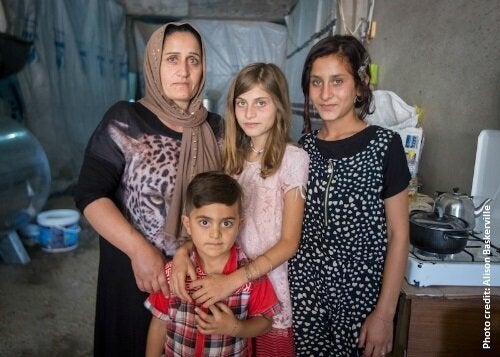 Seve is a Yezidi woman who fled from ISIS after experiencing sexual violence.
She is living as a refugee with her six children in northern Iraq.
Photo: Alison Baskerville / Women for Women International
From a legal perspective, it can make sense to treat conflict-related sexual violence as part of genocide or other international crimes (standing it apart from other forms of VAWG). But the lived reality for women survivors of sexual violence in conflict who Women for Women International works with is rarely so stand-alone.
We do not accept that violence against women and girls occurring in conflict is fundamentally separate from more everyday 'normal' forms of VAWG (like domestic violence). It all comes back to the way women are treated in society, with a premium placed on women's sexual purity as part of wider controls and discrimination on women's bodies, behaviour and appearance. We have had cases of women, in various countries, who have been forced to marry their abusers (including soldiers) to save them and their families from shame. Women survivors are ostracised from their families and communities, making them more isolated and vulnerable to further abuse. In Afghanistan, there are substantial numbers of cases of women subjected to 'honour killings' after being raped.
To prevent sexual violence in conflict, we must challenge and change the harmful social norms that drive and tolerate all forms of violence against women and girls.
We recognise the importance and strength in bringing together women survivors of conflict - some of whom are survivors of sexual violence by combatants, some of whom have survived other forms of violence. We support the most marginalised and the most vulnerable women to reconnect and build networks of support with other women in their communities. These connections provide support for women survivors of all forms of VAWG to come forward and get help, work together in cooperatives and saving groups, and advocate for change.
This week, Women for Women International is shining a light on sexual violence in conflict. Visit our website to find out more.