When I first saw the Daily Mail's coverage of the cabinet reshuffle, my heart sank.
What should have been a pivotal moment for women in British politics was reduced to nothing more than a "heinously sexist" fashion critique.
Watching glamorous women walk into No. 10 will inspire a new generation of girls - from all backgrounds - to get into politics, she said.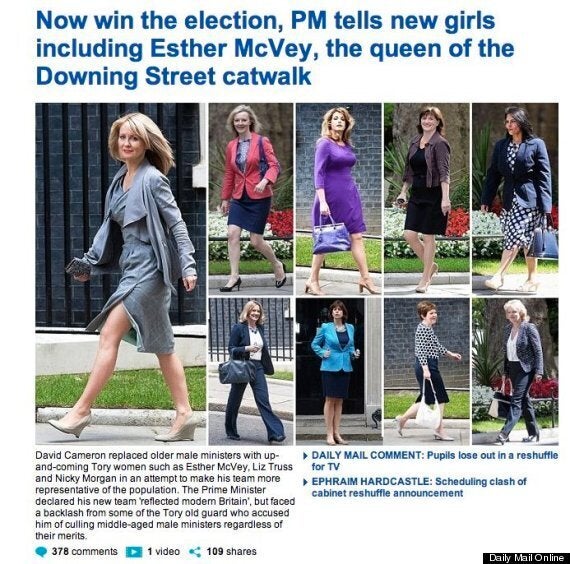 And, as a girl from a less well-off background, I'm inclined to agree. Because this isn't solely a gender issue, but a class issue.
If you think that politicians are out-of-touch and difficult to relate to, imagine being a 16-year-old girl at a bad secondary school in Essex.
Seeing someone one can relate to - not just someone who also happens to be female - is the only way to show young girls what they can achieve.
And it would be disingenuous to say that young girls (and women) don't relate to appearance.
What the 'Downing St catwalk' shows is that women can be powerful, successful, hard-working... and dress well. A quality that, in the Age Of Selfies And Snapchat, is going to resonate with a younger generation of women.
We can't continue to dictate what young girls should be aspiring towards, but rather listen and tap into their conversations.
And politicians aren't the only ones setting a relatable example.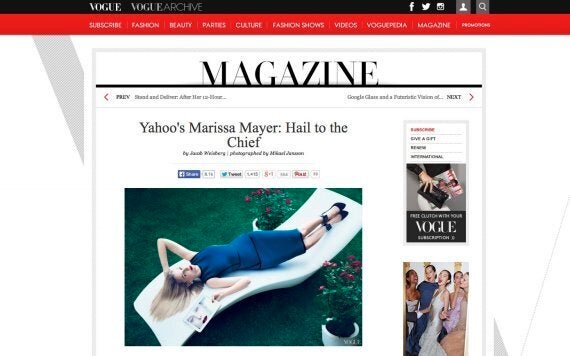 While the shoot may have ruffled a few Silicon Valley feathers, the glamorous shoot did a lot to shake up the stereotypes about female engineers.
When working with Mercedes she was given a pink car to drive. She hated it, but after a while came to realise the power of talking to girls on their level.
"I had lots of little girls coming over to me - dressed in pink - and their dads said 'they weren't interested in the racing, and then they saw this pink car and wanted to know about it'," she told HuffPost UK Lifestyle.
While I abhor coverage that objectifies women and reduces them to body parts, at least the coverage has started the right kind of conversation, as Esther McVey says.
Holding up successful out-of-touch women isn't going to cut it, we need role models. Real role models.