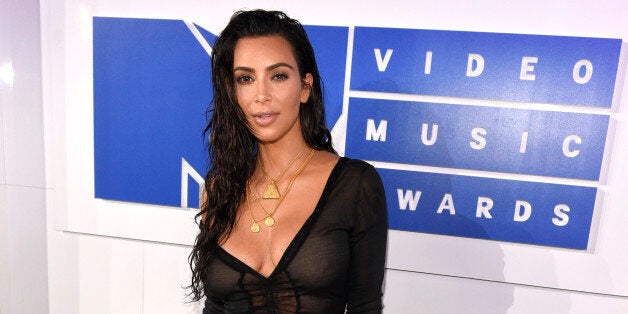 British Vogue enraged Twitter users on Tuesday, after asking followers: "Is the cleavage over?"
Issuing a 24-hour poll, people were asked to choose between the following answers: a) If you have it, flaunt it; b) It depends on the outfit; c) Cleavage is over.
The poll and accompanying blog nod to an article called 'Desperately Seeking Cleavage' by Kathleen Baird-Murray in the December issue of Vogue. The article looks into the lack of cleavage in fashion at the moment from red carpets to runways.
"Just to be clear: [British Vogue] cleavage story is not about breast size, large or small, being 'in' or 'out,'" Baird-Murray explained on Twitter, urging people to read the whole story.
"It's saying that fashion designers are creating more natural, comfortable clothes that focus on other erogenous zones than just the cleavage."
While the piece may be a trend report, let's not forget that Vogue influences and makes trends. Tweeting a poll to 3.43million followers is not to be taken lightly, it has polarised followers and upset a lot of people.
Yet again, publication seems to have forgotten that, unlike wet look leggings and corsets, we can't just take our body parts off and sling them into the back of the wardrobe.
Our bodies aren't fashion accessories, we can't mould them to fit the season at the whim of fashion designers or editors.
For women with large breasts, cleavage is non-negotiable. Unless they wear a polo neck all year or strap them down somehow - no thanks.
The average UK dress size is a size 16, something that isn't widely mirrored in the fashion industry. So when the powers that be decide a body part should not be emphasized, it underestimates the wider impact that will have on the self-esteem of women across the country.
"It's safe to say that, this time around, the world is thoroughly ready for the jelly," Patricia Garcia wrote in 2014, referencing the Kardashians' rise to fame, as well as the likes of Nicki Minaj, Beyonce, J-Lo and Iggy Azalea.
As someone who has always had a large bum, I found this deeply offensive. For years I'd hated the fact that I wasn't skinny like the supermodels plastered over billboards and magazines. I realised as I got older that the reason for my self-loathing was because having a big bum wasn't in fashion.
What I wrote four years ago, is regrettably still relevant today: "Growing up as a consumer of pop culture and women's magazines, there was only one body type to have: skinny.
"As a result we have a generation of perfectly-proportioned women who are too embarrassed to get into their bikinis, flitting between fad diets and having internal battles when faced with their reflection in the mirror. I'm friends with these girls and, I loathe to admit, I am one of them.
"So, holding up another unattainable body type to aspire to is only going to make women feel inadequate - and enough is enough."
The results of the poll, if you're wondering are that 67% of the 35,000 voters think that "if you have it, flaunt it". Reassuring as this result may be on the surface, 33% of voters seem to believe that cleavage is optional.
Whether you "have it" and can "flaunt it" or have small breasts and nothing to "flaunt", don't lose sleep over cleavages. Fashion has a tendency to be all or nothing, forgetting that most of us live in the real world.
By all means read fashion magazines and follow trends, but remember a body part is never in vogue.