Love it or hate it, Brexit is an opportunity for the UK to dictate its own terms on waste policy. Recent figures from the Environment Agency, show that most recycled packaging is exported overseas where other countries use it to produce energy. Last year we spent £280 million exporting our waste. A cost that could not only be recouped but put towards policies that drive innovative ways of recycling, reducing our impact on the environment.
Now that we are leaving Europe, the UK should look at new ways of minimising its carbon emissions and the wider impacts of waste management and resource use. Ways that cost less, not more. This means pushing for a Green Brexit.
Simplifying the current systems for collecting waste - there are currently 400 different systems operating across England for example - would streamline the process, make it clearer for individuals and cut costs. Individuals and businesses, however, can and should do more to take environmental responsibility.
Brexit is a chance to instil a sense of accountability for Britain's environment. History shows us that each generation is greener than the last. If we continue along that trajectory, a change in mind-set, coupled with clearer policy, is all that's needed as societal attitudes continue to evolve.
This largely comes down to education. Businesses have a role to play creating a culture among staff where sustainability is not an after-thought. It's a move that attracts new customers and employees, as well as boosting staff morale.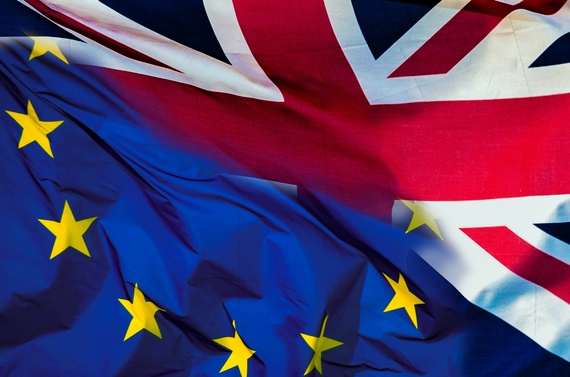 (Public Domain Pictures)
The UK is well placed to lead the environmental charge. We are strong in academic research and scientific innovation. As an island, it's easy for us to measure our environmental impact effectively, making us the perfect case study for other nationals around the world.
Protecting the planet, however, isn't just an issue for the UK. It's a global problem. As China and India start to step up their game, and even the US invests in renewable energy, the UK risks being left behind. The fastest growing wind energy nation is the US and China and India are leaders in solar.
China, the world's biggest polluter, more than doubled its solar production in 2016, making it the biggest producer of solar energy in terms of capacity. India is expected to be the world's third biggest solar market next year. At full capacity, an Indian solar farm is estimated to produce enough electricity to power about 150,000 homes.
The country as a whole is at a crossroads. We can use Brexit to facilitate low tax regulation or we can use it as an opportunity to become a global leader in something that will have a positive impact on the planet for future generations. In addition, it is a chance to boost British GDP by generating revenue from recycling locally. The UK has the technology to recycle waste locally and we are quickly finding ways to recycle more than we ever have before.
When we can recycle everything as well as make it easy for individuals to do so, we can be champions of sustainability. Innovation and development doesn't have to have a high carbon impact and a Green Brexit will put us on the world stage for a very positive reason. Either way, it offers us a lifeline for change.
For these reasons, it's important that the environment is a key issue throughout the Brexit negotiations and not an after-thought. But it's not just up to the Government to take action, we all have an individual responsibly to prevent the UK's environmental policy from regressing.
This means doing our part, at work and home, and businesses must set a good example for staff. Policies that focus on streamlining a complex, even obfuscated, waste industry, and focus on innovation as well as cost-savings, are sure to push Britain's position as a leader in environmental issues up on the global agenda.