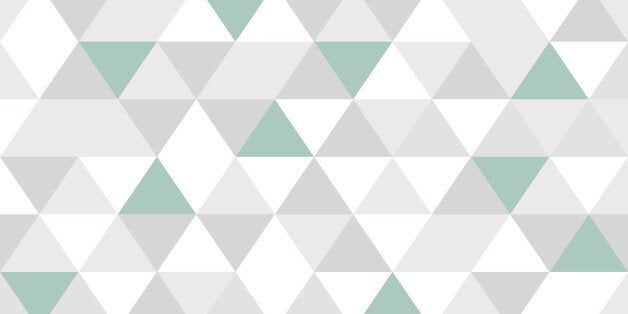 I've got the song from the Sainsbury's Christmas advert stuck in my head.
It's a jaunty, catchy tune but I don't think that's the only reason why it's stuck there. I feel impossibly, irretrievably busy, marking oceans of Christmas exams amid the bleak midwinter of Christmas to-do lists. Presents to buy and wrap, cards to write and post, decorations to put up, and then there's food to think about just when my stomach has tied itself into a tight, non-decorative knot of tension. It feels as if the Great Christmas Deadline is approaching like the famous Coca-Cola truck. Humbug.
Maybe it's all Tom Ford's fault. The world-famous designer, celebrated for the elegance and high prices of his designs, commented in a recent interview that even the most beautiful and exclusive commodities won't make us happy. A lifetime of aspiration has taught him this, he says, and it's a lesson he seems eager to affirm (though he seems to have launched his expensive Autumn/Winter collection anyway). Wandering around my favourite shopping centre at Half Term, just as the pumpkins had been cleared away, I found myself feeling puzzled rather than excited. It wasn't the wholesome disapproval of the 'get rid of the commercialism so that the true meaning of Christmas can shine through' sermon; I'm all for the commercialism, in so far as I enjoy choosing presents which I hope my family members and friends will really like. I think it all started with the bottom segment of the centre's landmark Christmas tree.
Victoria Square in Belfast has a huge Christmas tree, reaching high into its glass domed-roof, its white and silver twinkling lights casting the kind of reflections in the dark, winter light which are the stuff of childhood daydreams. That early November morning, I caught sight of the tree being assembled. With the huge tree assembled to roughly eighteen or twenty feet as I walked past, I could see a little top-opening door in the bottom section, which had been left open. A man in abseiling harness was moving around inside the body of the giant tree, putting paid to my fanciful thoughts about the doorway being an opening for the elves, and saying much more about festive 'elf and safety'. It was an exciting glimpse behind the scenes of Christmas, making the decorations seem the product of a hard-working team. The magic of Christmas, arguably, disappears once you see through the whole Santa thing; as someone who was deeply terrified of Santa as a child, seeing through the artifice generates an excitement of its own.
Back to Christmas adverts on TV: they try to recreate the season's magic enough to get us spending. This year, we have #BustertheBoxer for John Lewis and #KevintheCarrot for Aldi, Waitrose's determined lovelorn robin, the magical journey of Mrs Claus for M&S, disembodied advice from Debenhams about how to get our partners, friends and families to love us by 'finding' the perfect present, endorsements of not wanting to wait for Christmas from Argos and Tesco, 'Christmas made better' by Asda, and so much more. It's exhausting. Dizzying. As every year, there's an element of competition about which Christmas campaign will win the most approval, and, as has happened before, a lot of people are commenting that they like the Sainsbury's campaign best. This advert shows a harassed, busy Dad making the decision to clone himself in order to spend time with his family as well as time at work: the best present you can give your loved ones at Christmas, the catchy, earworm soundtrack song concludes, 'is you'. I find this advert almost as scary as I used to find the thought of Santa coming into our sleeping (or in my case, wakeful) house in the dead of Christmas night. Several of this year's Christmas adverts point out that it's a busy season filled with hard work, hassle, stress, even distress. Sainsbury's, with their strapline that 'Christmas is for sharing', suggests that so much effort is involved that we adults have to spread ourselves more thinly than is humanly possible... that Christmas is so much about being all things to all people that you might need to regenerate several versions of yourself in order to share out the demands of your workplace, your family and of course... your shopping. Goodwill to all men: the clones as well as the original, exhausted ones. It's a disturbing take on the accomplishment of work/life balance... there's a ghostly echo of Tom Ford's comment: the shops won't make us happy.
But maybe I'm being ridiculous. Maybe I'm being just like the wildlife charity which was mocked for complaining about the John Lewis advert, which showed CGI animals on a garden trampoline, whereas in reality such animals can be injured by such garden toys. Maybe it makes as much sense as complaining about the Lidl advert, which shows a woman meeting the company's ethically and free-range farmed turkeys, before feasting on some slices of one of them. Maybe I'm still the child who, growing up in Troubles-ridden Belfast, felt sure that if Santa entered the house at night, secretly and through unorthodox means, the parcels he left could only mean something explosive. Maybe I just need to conjure some magic in the scripts developed by companies for whom Christmas means customers and jingle bells means ringing tills. The Christmas adverts, seen end-to-end, seem almost like a publicity campaign for the season itself rather than simply for the shops and businesses they're promoting. But the reality of just another day means things don't really have to be advert-perfect. Maybe it's enough just to do it, not to try to do it all perfectly? Maybe we don't need to clone ourselves to do it all, just right?
Maybe I need to forget about the artificial construct and endless to-do lists of 'the festive season' - constructed piece by piece to generate the best income of the year - and focus on the glimmers of light Christmas brings to dark months and bleak times.