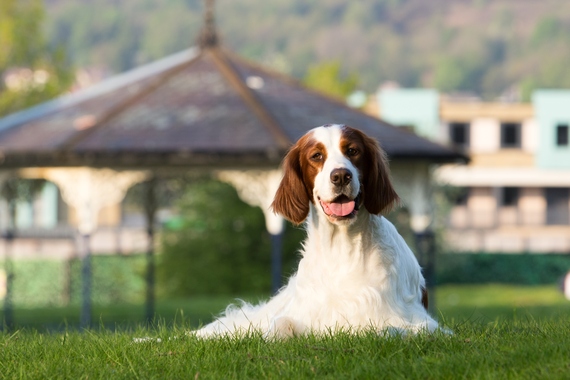 The future of one of our ancient dog breeds, the lovely Irish Red and White Setter, characterised by its distinctive red and white coat, is in jeopardy and experts believe these gorgeous dogs could die out if more people don't choose them as pets.
New registration statistics released by the Kennel Club, the UK's largest dog welfare organisation, which holds a registry for pedigree dog births, have shown that numbers of Irish Red and White Setters - a breed currently thought to be as rare as the Giant Panda - have fallen so low in the UK that the breed is at risk of disappearing from Britain for good.
Numbers are now at the lowest they have been in over 30 years with only 63 born last year, and a nearly 40 per cent decrease in the last three years alone.
If numbers continue to decline, both the Kennel Club and the Irish Red and White Setter Club of Great Britain, the organisation dedicated to the breed in the UK, anticipate that the breed could eventually disappear entirely in this country - in as little as a few years' time.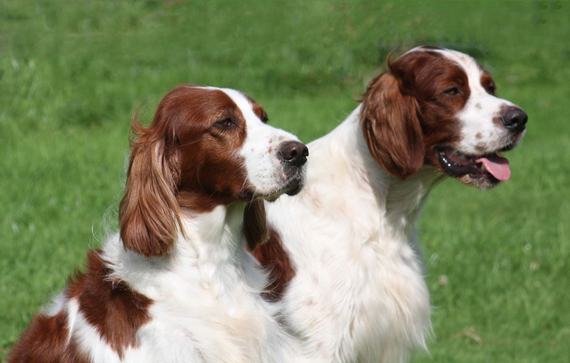 Due to its low numbers, it is one of 29 dog breeds on the Kennel Club's list of vulnerable native British and Irish breeds, which was devised to monitor those native breeds whose numbers are below 300 puppy registrations each year, which is thought to be a suitable level to sustain a population. To put their numbers into perspective - the breed's cousin, the Irish Setter, which is characterised by its all-red coat, have around 940 pups born each year, compared to only around 90 Irish Red and Whites Setters born (on a good year). Given that the dog population in the UK hovers around 8.5 million, 90 is an incredibly worrying number.
The Kennel Club and Irish Red and White Setter Club of Great Britain believe the reason the breed is struggling is that there is no public appetite for it, because people simply do not know it exists. People are overlooking these lovely dogs in favour of more trendy, 'exotic' dogs, like the French Bulldog or Chihuahua, which is a great shame as they could be the perfect choice for people looking for a breed that fits their lifestyle.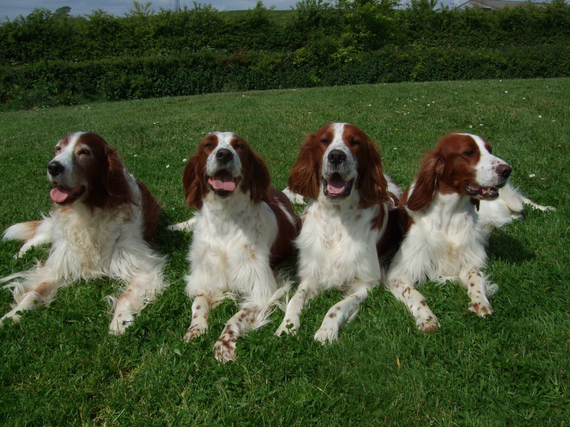 The breed would suit a range of different homes, including both rural ones with lots of open space as well as urban homes if regular exercise can be guaranteed. The breed would be perfectly suited to families looking for an affectionate, playful, intelligent and highly trainable dog who will become a loving and loyal member of the family, as they generally get on extremely well with other dogs, children and people they do not know. Active young couples or single people could also offer the perfect home for the breed, as they make incredibly intelligent and fun companions. Irish Red and White Setters are very versatile dogs and make fantastic working animals that love a day in the field, as that is what they were originally bred for, so they also suit people who enjoy countryside pursuits.
It is always important to consider health issues when looking for a dog to ensure that puppy buyers end up with a pet that will lead a healthy, happy life. Irish Red and White Setters generally have very good health and have fewer health problems compared to some of the more popular breeds because careful and controlled breeding by those dedicated to protecting the breed has meant that many health problems have been eradicated.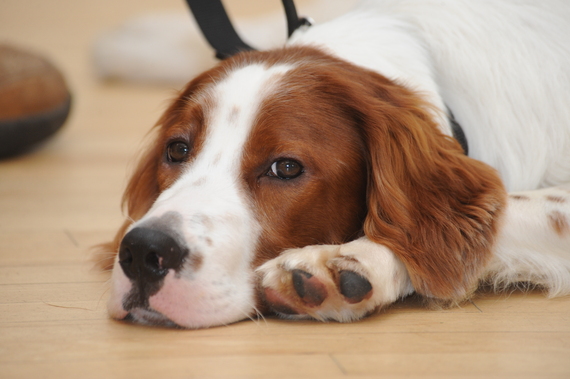 Irish Red and White Setters really are great all round dogs and we hope that more people will consider them when choosing a dog, to help give them the future they deserve, as there are lots of people out there who could offer the breed the perfect home.
Anyone interested in finding out more about the breed and whether it might be the right one for their lifestyle should contact the Irish Red and White Setter Club of Great Britain or a Kennel Club Assured Breeder for the breed.